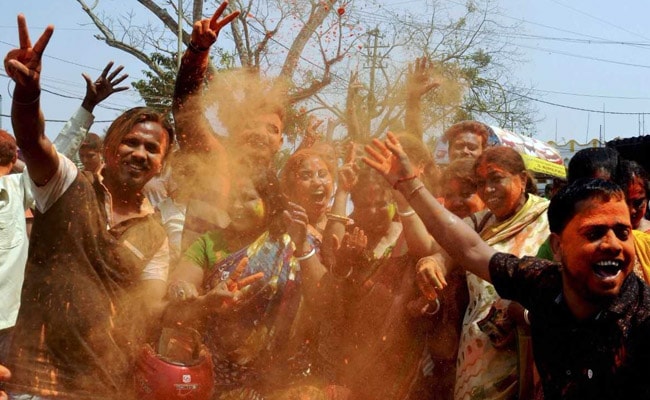 New Delhi:
Counting of votes is complete in the three north east states -
Nagaland
,
Meghalaya
and
Tripura
. The BJP under its state chief Biplab Kumar Deb and along with its ally Indigenous People's Front of Tripura won 43 seats. CPI(M) leader and Chief Minister Manik Sarkar, who has been in power for 20 years, has reached the end, with the party getting 16 seats. In Nagaland, Neiphiu Rio's Nationalist Democratic Progressive Party, which has partnered with the BJP, won a total of 29 seats. The Naga People's Front of TR Zeliang and its allies also got 29 seats. In Meghalaya, Chief Minister Mukul Sangma has won in both the constituencies from where he fought the assembly election. But the results appear to headed for a hung house.
Here are the highlights of the election results in Nagaland, Tripura and Meghalaya:
Amit Shah's desire of BJP forming government in Odisha will never be fulfilled: BJD
BJD leaders have ridiculed BJP president Amit Shah's statement and claimed that the party's "dream" of forming the government Odisha will never be fulfilled even though it has won in Tripura and other northeastern states. "Only Naveen Patnaik is popular in Odisha. Nobody knows Amit Shah in Odisha. The BJP is passing through a silver period but it will not reach its golden era. His ( Mr Shah) desire of BJP forming government in Odisha will never be fulfilled," Odisha's Panchayati Raj Minister Pradeep Maharathy told reporters. Mr Shah earlier in the day said that BJP's golden period will start when it forms government in Odisha, West Bengal and Kerala.