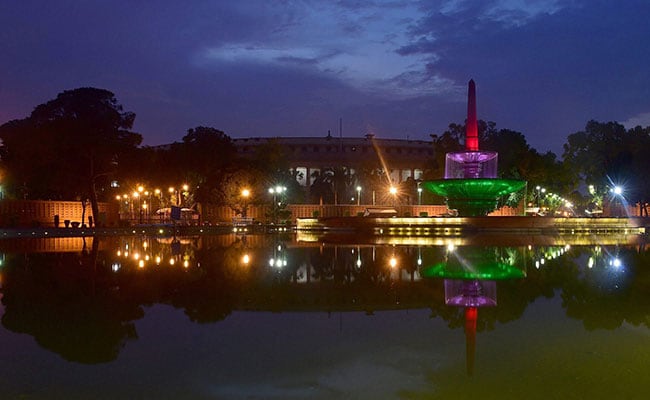 New Delhi:
Goods and Services Tax (GST), India's biggest tax reform, was launched at midnight at Parliament's historic Central Hall, by President Pranab Mukherjee and Prime Minister Narendra Modi. With the stroke of the gong, current tax rates are replaced by GST rates. It is the fourth time since Independence that an event was held there at midnight. The last three celebrated India's Independence and that is among the reasons that the Congress had listed for boycotting the GST launch. Several other opposition parties too stayed away. GST, which replaces a slew of indirect taxes with a unified tax, is set to dramatically reshape the country's 2 trillion dollar economy.
Here are the live updates of the GST Launch event:
GST Council had its 18th meeting... Gita also has 18 chapters
- Some of the best brains of the country have debated on this. GST is a result of that.
- We have always strived for equal opportunities, equal rights. GST is an exemplary example of cooperative federalism. GST is the sign of the power of Team India.
- I congratulate everybody who has helped in this process.
- Today, GST Council had its 18th meeting. And in a while GST will be enacted. It is a coincidence that the Holy book Gita also has 18 chapters.