New Delhi:
Finance Minister Arun Jaitley on Monday rubbished the Congress claim that the government had
lowered the Goods and Services Tax or GST on more than 200 items following pressure from the party
. It was "juvenile politics" to link the change to political demand or elections, the minister said, referring to the other Congress claim that
the GST had been lowered in view of the coming elections in Gujarat
.
The minister said a process of rationalisation was a three-to-four-month exercise. Union Home Minister Rajnath Singh said yesterday that Prime Minister Narendra Modi had directed the amendments once he came to know of the "practical difficulties".
The
final announcement that made eating out cheaper
, along with an array of items from wrist watches to chocolates, was made on Saturday.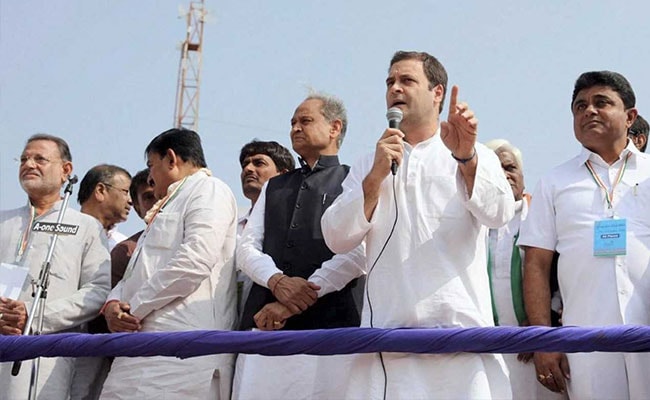 The Congress had been quick to claim credit. Party vice president Rahul Gandhi, who
dubbed GST the Gabbar Singh Tax
after the arch-villain in Bollywood blockbuster Sholay, said instead of five tax slabs, there should be only one. "We will fight for one rate, with a cap at 18 per cent. If BJP doesn't do it, Congress will," Mr Gandhi had told people in Gujarat, where he is on an election campaign.
Rejecting the one-tax demand, Mr Jaitley said while there is scope for further rationalisation, it could be decided only by the revenues that flow in.
"Those who are speaking of a single rate GST have no understanding of the tariff structure," Mr Jaitley was quoted as saying by news agency Press Trust of India.
Explaining the rationale, he said food should have zero tax and essential items should be in the lowest tax bracket. "Luxury goods, sin products and products hazardous to environment and health can't be taxed at the same rate as aam admi (common man) product. So, wheat, rice, sugar can't be taxed at the rate as Mercedes car or yacht or tobacco," the minister said.
The minister said the process of rationalisation will continue "wherever there is scope for improvement and procedural simplification".
Asked about anti-GST sentiment, Mr Jaitley said "there is an initial reluctance whenever there is a change. But, I have no doubt that in medium and long term businesses will realise that this is a change for the better".