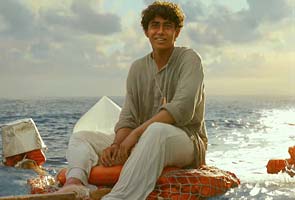 New Delhi:
After much uncertainty, Life of Pi star Suraj Sharma has been allowed by his college, St. Stephen's, to write his exams from tomorrow. The 19-year-old actor, whose much-anticipated Ang Lee film is scheduled to release tomorrow, had missed his first exam on Wednesday due to lack of attendance. He reportedly submitted his written assignments today to make up for his lost attendance.
"Have cleared him for the forthcoming papers," said college principal Valson Thampu.
An international tour to promote his much-talked about film had cost Suraj much of the academic action at his college. The shortage of attendance and an apparent failure to produce his assignments to make up for the classes foregone meant he risked losing a year. The college requires students to have at least 66.6 per cent attendance to be able to appear for exams.
Suraj, a first year student of Philosophy, submitted his assignments as per the deadline set by the college that ended at 5 this evening. "I've submitted all assignments as was needed... I will study for tomorrow's exam and hope for the best," Suraj had earlier told NDTV.
Earlier, there was much confusion over Suraj's case, with some in the college saying he had failed to submit his assignments while others stated that he had.
The college has, in the past, made an exception for students failing to acquire the required attendance for appearing in exams. Earlier in the day, Mr Thampu had said that the college has, for the last year or so, made a special provision for students to submit their assignments to cover up for the shortfall in attendance. "All students are equal for me. He may be a star, but that is outside the college. "
Recently, Under-19 cricketer Unmukt Chand had been granted a reprieve under the sports quota. "In case of students who are admitted under sports quota, there is a provision for them to submit assignments counter signed by their teachers. The HOD has to say that they have done it," college Vice Principal Clement Rajkumar said. However, Suraj was not admitted under the said quota.
(With PTI inputs)