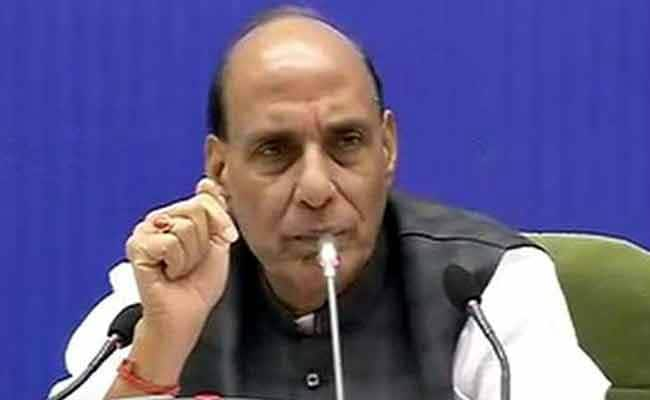 New Delhi:
Union Home Minister Rajnath Singh today said law and order is the prime responsibility of the state and the Constitution does not permit the Centre to directly intervene in such matters.
"The question of law and order is directly connected with the state as it is the prime responsibility of the state...if they ask for help we can give, but the Constitution does not permit us to directly intervene in it," he said.
His remarks came a day after Samajwadi Party supremo Mulayam Singh Yadav said stern action will be taken in the matter "even if we have to sacrifice the government."
Commenting on Mulayam Singh Yadav blaming people of a specific party for the Dadri incident, Mr Singh said BJP neither believed or indulged in politics of caste or religion.
"It could be true that some persons might be trying to take mileage by creating communal tension but in a healthy democracy this should not be done," he said.
Mulayam Singh had yesterday claimed that the Dadri incident was a "pre-planned" conspiracy hatched by three persons of a particular party and that they were also behind the 2013 riots in Uttar Pradesh's Muzaffarnagar district.
Speaking to reporters on the sidelines of a function here, the Home Minister said maintaining peace and order was the primary duty of states.
"It is the prime responsibility of the state to maintain law and order...we can assure that we will cooperate and provide force, if they ask for it," he said.
"I have already said such incidents are unfortunate but Centre has certain limitations," he said.
"Efforts should be to maintain communal amity and brotherhood...this is the primary and moral duty of all political parties and they should fulfill it," he said.
On the recent violence in Varanasi, Mr Singh said PM Modi has given the responsibility to him as the home minister and wherever necessary, he takes up the matter with the states.
"Report on Dadri and other such incidents was sought directly and later an advisory was also issued to UP and other states to take firm steps to maintain communal amity," he added.