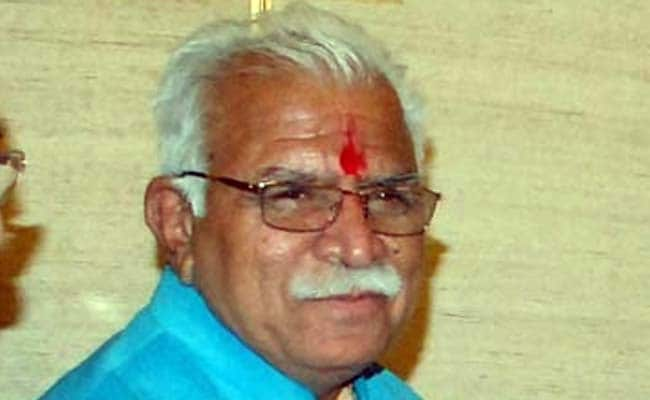 Bhiwani:
Haryana Chief Minister Manohar Lal Khattar today announced that the state government has formulated a new policy under which one large industrial unit or a large industrial project would be established in each of the 21 districts of the state.
The Haryana government has formulated a new policy under which large industrial units or projects would be established in all 21 districts of the state which would generate employment for about 2.25 lakh persons, Mr Khattar said while addressing a rally in Bhiwani.
He dedicated two water treatment plants of 150 million litres capacity per day to the people of Bhiwani city.
"When BJP government was formed in Haryana, we had assured to fulfil our promises and had said that what we do, we would tell the public," the Chief Minister said, adding soon details of development works in all Vidhan Sabha constituencies would be available online.
Inaugurating schemes and projects related to health and education to increase the pace of Bhiwani's development, Mr Khattar said, adding foundation stones of a medical college and new campus of a university would soon be laid.
Today there are a large number of schools and hospitals in Haryana but they have many shortcomings. Therefore, recruitment of teachers, doctors and other employees have been started in a transparent manner to overcome their shortage, he said.
Besides, the state government is also planning to make an arrangement of primary health centres in small villages, community health centres in big villages and big hospitals at block and district levels, he said.
Taking a dig at the previous governments, he said that in the last 48 years, no government understood the problems of people despite having abundant resources. He said that in order to keep vigil on development works, vigilance committees have been constituted for each of the Constituencies.