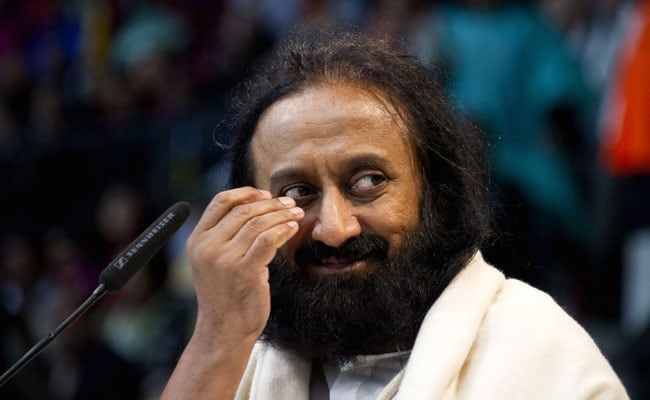 Mumbai:
The Art of Living founder Sri Sri Ravi Shankar today said that lack of "spirituality" was one of the reasons that leads to farmer suicides.
He was speaking to reporters at a program here.
To a question about farmer suicides in Maharashtra and elsewhere, the spiritual leader said, "We have done pad-yatra in 512 villages of Vidarbha, and on that basis we can say that poverty alone is not the reason behind the farmer suicides. They lack spirituality.
"Therefore, I appeal to all the people who work in this field (of spirituality) to reach out to farmers," he said.
Yoga and pranayam were essential to "remove suicidal tendencies" among the farmers, he said.
Asked about the controversy over the cultural event organised by Art of Living Foundation on the banks of Yamuna which is alleged to have damaged the river's floodplains, Ravi Shankar said, "The truth will triumph."
"I have full faith in the judicial system....There is an NGO which is carrying on malicious campaign...There is some disadvantage of being popular," he said.
"But we have not done anything wrong. Our panel of 15 independent scientists have established fair report and we have always been and would be extra-sensitive towards the environment," he said.
His organisation had removed "500 tonnes of garbage" from
Yamuna, he claimed.
"I fail to understand why there is so much fuss about that historic festival with which 1.8 billion, that is one third of the globe's population, connected, and (where) 2,500 religious leaders came on one platform. Let the people opposing it tell us what wrong we committed," he said.
To a question about Bollywood singer Sonu Nigam's tweets about loudspeakers on mosques, he said, "Religious places do not need loudspeakers. Prayers coming from heart directly reach the Gods."
Asked about his views on triple talaq, Ravi Shankar said, "Every religion goes through reforms at a certain period. I don't say that triple talaq should be banned immediately, but certainly their (Muslim community's) leaders must find a solution that will protect everyone's human and societal rights."