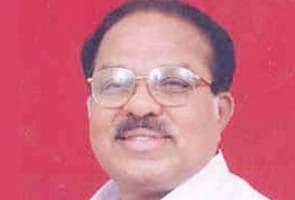 New Delhi:
Congress member PJ Kurien was on Tuesday unanimously elected as deputy chairperson of the Rajya Sabha.
The motion for Mr Kurien's election was moved by Prime Minister Manmohan Singh and seconded by Leader of Opposition Arun Jaitley.
Members from several other parties also seconded the motion.
After Rajya Sabha chairman Hamid Ansari announced Mr Kurien's unanimous election, Manmohan Singh and Jaitley escorted him to his new seat, next to that of the leader of opposition in the house.
A Rajya Sabha member from Kerala, Mr Kurien replaces K. Rahman Khan whose term ended in April.
The Prime Minister complimented Mr Kurien, 71, on his election, saying he had been a member of both the houses and had vast administrative experience.
The Prime Minister said Mr Kurien's unanimous election showed the "esteem and support" he enjoys in the house.
He said Mr Kurien had been conducting proceedings of the house with aplomb as a member of the panel of Rajya Sabha deputy chairman and assured him "cooperation within the house to maximum extent possible to ensure smooth functioning".
In his remarks, Jaitley said Mr Kurien's unanimous election was a "tribute to his pleasantness and patience."
The Bharatiya Janata Party (BJP) leader said Mr Kurien had been a six-time member of the Lok Sabha and into his third term as member of the Rajya Sabha.
"Few can match his experience," Jaitley said, adding that Mr Kurien had earned tremendous goodwill of members.
He also made a remark in banter, saying since Mr Kurien had "literally crossed the floor (referring to deputy chairman's seat being next to that of leader of opposition), I'm sure (he will be) very fair to the side he has switched on."
Communist Party of India-Marxist (CPI-M) leader Sitaram Yechury said Mr Kurien had displayed "a degree of equanimity" and hoped he would give more chance to the opposition and smaller parties.
Members of Trinamool Congress, Bahujan Samaj Party, Samajwadi Party, Shriomani Akali Dal and Janata Dal-United (JD-U) were among those who hailed Mr Kurien's election as deputy chairman.
In his remarks, Ansari said presiding officers needed to have a lot of patience and Mr Kurien had conducted the proceedings in the house as a member of the panel of vice-chairmen with dignity, charm and tact.
Mr Kurien said he was grateful to the members for his unanimous election and added that he would keep suggestions given by them in mind while conducting the proceedings.
He has been a member of the union council of ministers and his career in politics spans over four decades.
Mr Kurien's unanimous election is a departure from the presidential and vice-presidential elections when some parties in the opposition had forced a contest.
Congress sources said the party was waiting for the conclusion of the presidential and vice-presidential polls to choose its nominee for the post of deputy chairman.
Though the Nationalist Congress Party (NCP), a constituent of the ruling United Progressive Alliance, had shown interest, the Congress decided to have its own nominee for the post.