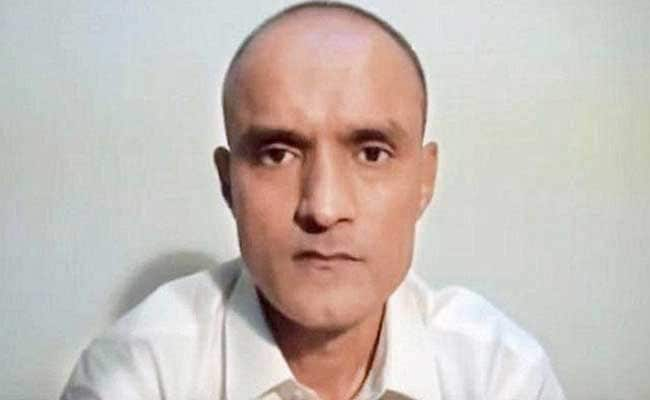 New Delhi:
The wife of
Kulbhushan Jadhav, the Indian sentenced to death for espionage in Pakistan
, may be able to meet him soon. In a surprise move, Pakistan's on Friday offered to arrange a meeting between Mr Jadhav and his wife. The decision has been taken "purely on humanitarian grounds" and conveyed to the Indian authorities, the Foreign Office spokesperson Mohammad Faisal said in a statement.
This is the first time that Kulbhushan Jadhav
may be allowed to meet his family
. His mother, Avanti Jadhav, had earlier sought a Pakistani visa to challenge the verdict that sent her son to the death row.
When this visa was not granted
, Indian diplomats filed an appeal in court challenging his conviction.
Mr Jadhav, a former navy man arrested by Pakistan last year on charges of spying, was sentenced to death by a military court earlier this year. He has been in a Pakistani prison for 20 months.
Over the last one year,
Pakistan has denied multiple requests
from the Indian government to let officials meet him.
In May this year, India moved
the International Court of Justice
against the death sentence without giving him a fair trial.
The world court had, on May 18, restrained Pakistan
from executing the death sentence. The case is expected to be heard in early January.
The death sentence by a 'kangaroo court' - as India had described the court martial proceedings - soured relations between the two countries.
India had practically stopped issuing medical visas to Pakistani nationals, particularly after Islamabad did not respond to the visa request for Mr Jadhav's mother d
espite External Affairs Minister Sushma Swaraj intervention.
New Delhi retaliated, demanding that requests for medical visas should be recommended by Mr Aziz.
Mr Aziz never recommended a single case. Off and on, Ms Swaraj did grant medical visas when the plight of a patient moved her.
Days after Nawaz Sharif was disqualified from holding public office in July and a new government came in, Ms Swaraj announced on Independence Day that India would resume medical visas to bona fide Pakistani patients.