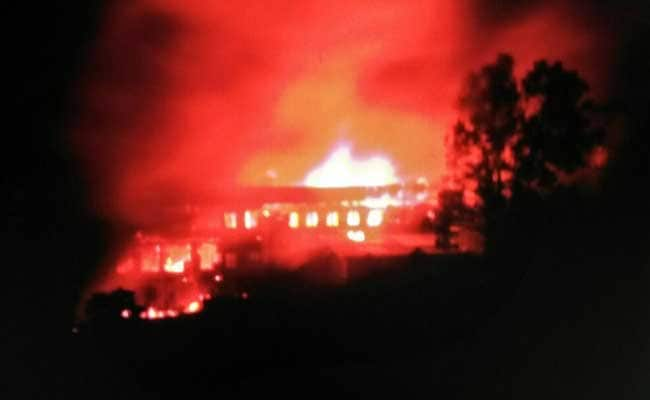 KOHIMA:
A day after violence and arson in Nagaland capital Kohima, the presence of paramilitary troops helped keep the peace but protesters have refused to back down on their demand that Chief Minister TR Zeliang and his cabinet step down.
Zeliang had angered tribals by his refusal to defer local body polls that had reservation for women. In the street protests that followed, two people were killed in police firing in Dimapur further escalating the protests.
Yesterday, nearly a thousand tribals torched the Kohima Municipal Council office, the epicenter of the protests, when the government did not act on their demand.
On Friday morning, they returned to the Old MLA Hostel in the heart of Kohima town where the bodies of two killed in the police firing has been kept.
The protesters argue that the civic polls held on Feb 1 were a dilution of the protection guaranteed to them under Article 371(A). This provision allows tribals to follow their customary laws. They had argued that women are free to contest elections, but should not be given any quota.
Bowing to public pressure, the state government last night declared the polls null and void.
But Mr Zeliang has made clear that he will not quit.
Governor PB Acharya has reached Kohima and has held a crucial meeting with Mr Zeliang to firm up the government's strategy to mollify the protesting tribals.
Two senior police officers of Dimapur - where two persons were killed in police firing - will be transferred to assuage tempers. A formal order, however, is yet to be issued.