New Delhi:
Kingdom Of Dixit is the name that Indore's computer coder, Suyash Dixit, has given to an unclaimed territory along the border between Egypt and Sudan. The unclaimed area is called Bir Tawil and spans across 2,000 sq km and is uninhabited. In a Facebook post by him last week, Mr Dixit has narrated his travel experience to the unclaimed land, where he said he placed his 'kingdom's' flag and planted seed. He claims in his post, "Following the early civilization ethics and rule, if you want to claim a land then you need to grow crops on it. I have added a seed and poured some water on it today. It is mine."

"I, Suyash Dixit, first of my name and the protector of the realm, declare myself as the king of "Kingdom of Dixit". I call myself, King Suyash First from today. I declare this unclaimed land of Bir Tawil as my country from now to the eternity of time," he wrote.

Talking about his journey, he wrote that he travelled 319 km (to and fro) in a faraway desert with no roads to claim this unclaimed land, which is "the only place on earth where humans can live and survive but is not a part of any country."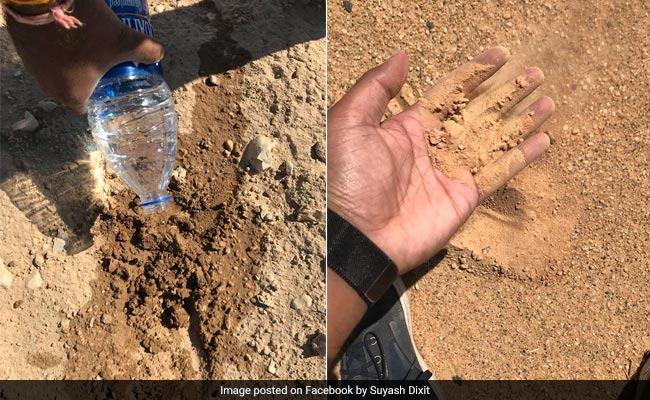 In his post, he called the journey 'dangerous', saying that the route he took is via an international border that is under Egyptian military and they have shoot-at-sight orders. He further boasts about the fact that this 'scary' plan was on his bucket list and was worth trying.
He said that he started his "epic" journey from Abu Simbel in Egypt and got permission to travel to Bir Tawil on three conditions that he will not click any pictures, not carry any valuables and be back by the same day.

He placed two flags in that land he calls 'Kingdom of Dixit', one where the border begins and other where its capital 'Suyashpur' is. He also declared his father as the President of Kingdom of Dixit, in his post.


Mr Dixit has also created a website to invite applications for citizenship online.
He ends his post saying, "Life is either an incredible adventure or it is nothing at all. If you are not doing something epic, you're gonna end up in a yet another grave.(sic)"
Read his full post here:
Follow NDTV for latest election news and live coverage of assembly elections 2019 in Maharashtra and Haryana.
Subscribe to our YouTube channel, like us on Facebook or follow us on Twitter and Instagram for latest news and live news updates.