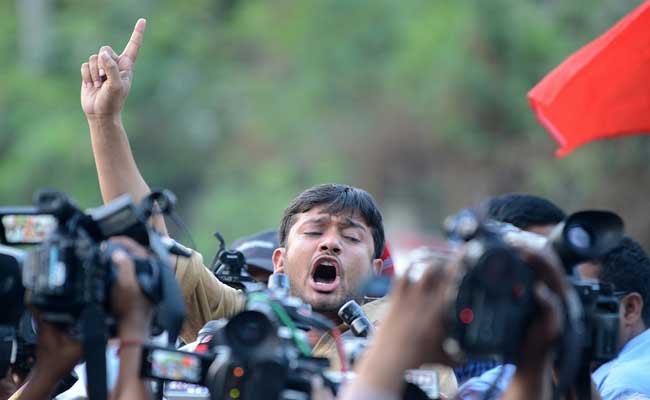 New Delhi:
The Delhi High Court today set aside an order of Jawaharlal Nehru University's appellate authority imposing a penalty on its former students union president Kanhaiya Kumar in connection with a 2016 incident in which alleged anti-India slogans were raised at an event.
Justice Siddharth Mridul said the JNU office's order was "unsustainable on innumerable counts" after which the counsel for the varsity submitted that they are recalling the decision.
The court remanded the matter back to the appellate authority to conduct de novo proceedings in accordance with law.
Mr Kumar had moved the high court on July 17 seeking direction to quash the office order of July 4 passed by JNU through the chief proctor.
He was held guilty for doing an act in violation of discipline and conduct and the fine was imposed on him.
The Rs 10,000 fine was imposed on Mr Kumar by the appellate authority in connection with the incident in which slogans were allegedly raised at the event relating to Parliament attack convict Afzal Guru's hanging.
On February 9, 2016, a poetry event was held at JNU in connection with the third anniversary of Guru's hanging for his role in the attack on Parliament on December 13, 2001.
A high-level panel of JNU had recommended that another student, Umar Khalid, be rusticated in connection with the incident. Besides, financial penalty was imposed on 13 other students for violation of disciplinary norms.
On July 5, the university had revealed that the appellate authority upheld the decision against Mr Khalid and Mr Kumar and in some cases the penalty has been reduced.
Mr Kumar, Mr Khalid and Anirban Bhattacharya, were arrested in February 2016 on charges of sedition in connection with the controversial event and now are out on bail.