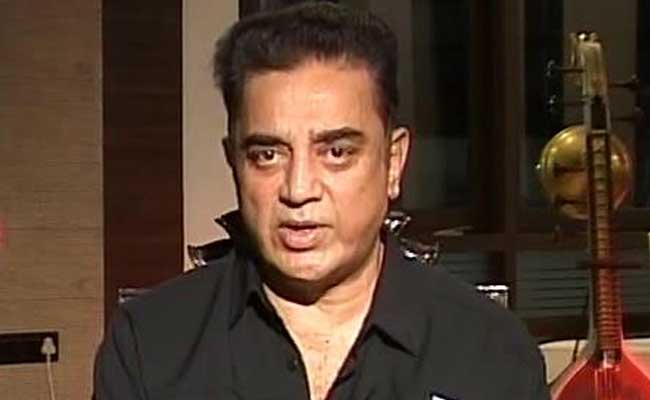 Highlights
28% GST on entertainment is steep, says Kamal Haasan
Regional, Hollywood and Hindi films can't be put on same slab: Haasan
GST or Goods and Services Tax is set to be launched next month
Chennai:
South mega star Kamal Haasan today said he will be "forced to quit cinema" if the GST rate for the entertainment industry is not slashed by at least half.
GST or Goods and Services Tax is set to be launched next month and aims at replacing a tangled web of central and state levies with a single tax. Tomorrow, the GST council will meet for another in a series of important meetings to decide rates.
For the film industry, the entertainment and services taxes will be replaced by a single 28 per cent slab which, says Kamal Haasan, is steep.
"We welcome GST and one India one tax. But this rate will ruin regional cinema," said the 62-year-old actor-filmmaker, urging Finance Minister Arun Jaitley to cut the GST rate to 12-15 per cent.
"If I can't afford the tax I'll have to quit. I will not work for the government... what is this? Is this the East India Company?"
The entertainment and other taxes vary in different parts of India. For Hindi films, 28 per cent is a drop from the current rate in cities like Mumbai.
"Regional films, Hollywood films and Hindi films cannot be put on the same slab and film tickets can't be fixed like an essential service," said the actor.
Many south filmmakers point out that existing tax rates are low in the southern states; in Karnataka, there is no tax on Kannada films
Mr Haasan has made over 40 films and starred in over 100.
GST, India's biggest tax overhaul, is set to debut on July 1. A small list of goods will be exempt from taxes while the rest will be taxed at the approved rates of 5, 12, 18 and 28 per cent.