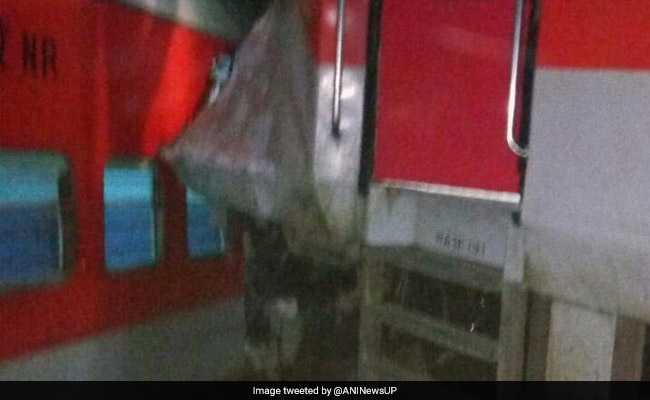 Lucknow/New Delhi:
Nine coaches of the Kaifiyat Express derailed near Auraiya in Uttar Pradesh in the early hours today. 50 people are reported to be injured.
Officials have rushed to the spot to provide rescue and relief operations to the passengers. The injured were rushed to a hospital, said M C Chauhan, General Manager of North Central Railways (NCR).
The crash happened when the engine collided with a dumper. NCR sources said that work for a dedicated freight corridor was going on at the site at the time of the accident.
The incident occurred around 2:50 am when the train was heading from Azamgarh in the state to Delhi.
This is the second rail accident since last Saturday when Utkal Express had derailed in Muzaffarnagar distict of UP, killing 22 people and injuring 156.