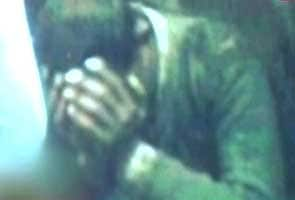 Kolkata:
A BSF jawan, who allegedly molested a woman in Kolkata on Monday, is out on bail after spending just one night in a police lock-up.
The jawan, Manish Rajinder, was one of the four jawans who had allegedly passed lewd comments at a woman journalist at Shyambazar- a very crowded area of north Kolkata.
At around 7:30 pm on Monday, while the woman was exiting a restaurant, the jawans passed lewd comments as as they walked past. Rajinder also allegedly physically molested her.
"I was stunned for a few seconds," said the victim. "Then I turned and saw the man was not far away. So I chased him and caught him." Local passers-by also reportedly rushed to her help.
Once he was caught, the crowds converged on the jawan and started beating him up. That's when the police arrived and reportedly resorted to a mild lathicharge. They took the jawan in custody.
"The police initially did nothing," one eyewitness said. "They said he is BSF. So are the laws different for BSF? Can they do anything?," the person added.
Investigations revealed that Manish Rajinder and three other jawans of the 158 Battalion were at Howrah station on their way to Tura in Meghalaya via Guwahati for election duty. They sneaked out of the station without informing their superiors, apparently to have dinner. They allegedly molested the woman then.
The police charged Rajinder under section 354 and 509 of the Indian Penal Code, accusing him of assaulting or using criminal force on a woman with intent to outrage her modesty. But since both sections are bailable, the jawan was out the very next day.
However, the BSF has said it is suspending all four jawans, pending an enquiry. The suspension, however, is not for molestation but for leaving their place of duty without proper authorisation.