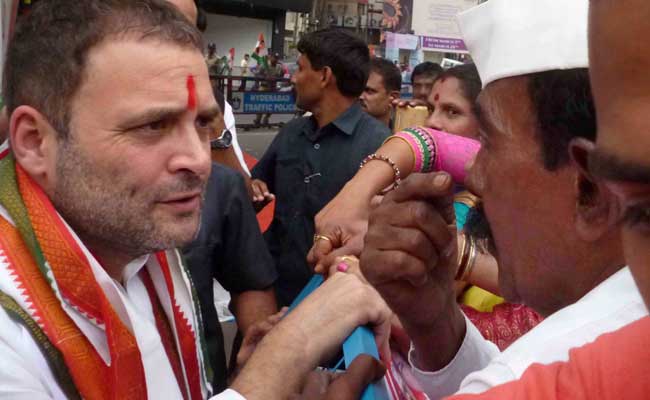 Congress Vice-President Rahul Gandhi today criticized the Centre's handling of Kashmir, saying they were trying to use it a "political asset" and created a problem through their incompetence.
Mr Gandhi said around seven months ago, Union Finance Minister Arun Jaitley had met him.
"I told him they are mishandling Kashmir, and they are going to set Kashmir on fire. He brushed me aside and said Kashmir is peaceful," he said. "The fact of the matter is that the government and the Prime Minister are mishandling Kashmir. They are creating a problem by their incompetence and they are trying to utilise Kashmir as a political asset."
Mr Gandhi, who had gone to Chennai for the birthday celebrations of M Karunanidhi, had a meeting with him today. But the occasion also served as a reaffirmation of the bonding of the opposition, many of whose senior leaders had been present on the occasion.
The ailing leader, who turned 94, did not attend the celebrations. He is recuperating at his Gopalapuram residence. His son and the party's working president MK Stalin hosted the lunch for the visiting leaders. Mr Gandhi had joined him for tea.
On Sunday, Mr Gandhi said the opposition would unitedly "fight and defeat" the BJP and RSS's attempts to "thrust one idea" on a country that celebrates diversity, which the BJP wants to "crush".
"The BJP and RSS are under the impression that one idea can be placed on top of India," Mr Gandhi was quoted as saying by news agency Press Trust of India.