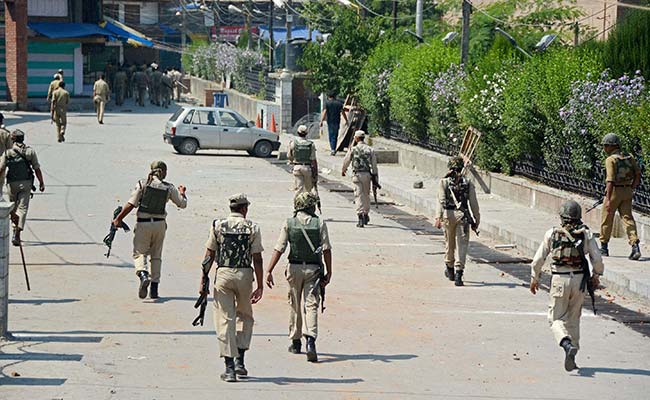 Srinagar:
A full bench of Jammu and Kashmir High Court has set aside an earlier order of the court directing strict enforcement of a legal ban on bovine slaughter and beef sale, saying it was for the state government and the legislature to consider the issue.
The bench comprising Justices Muzaffar Hussain Attar, Ali Muhammad Magrey and Tashi Rabstan, which virtually restored status quo ante, had been asked by the Supreme Court on October 5 to resolve the beef ban issue as division benches of the High Court - one in Srinagar and another in Jammu - had differed over the matter, after which the state government had moved the top court.
The court also disposed of the petition, challenging the September 9 order of the Jammu bench asking the state police to "strictly enforce" the existing laws (sections 298 A to D of the J&K Ranbir Penal Code) regulating ban on bovine slaughter and beef sale in the state.
A detailed order is likely to be issued later in the day.
The bench was constituted after the Supreme Court kept in abeyance for two months the order of a division bench of the state High Court passed on September 9, directing the police authorities to enforce the more than century-old beef ban in the state.
However, a week later, another division bench of the court in Srinagar, while admitting a writ petition challenging the constitutional validity of the penal sections regulating ban on bovine slaughter and beef sale, had issued notices to the state government directing it to file a response within one week.
The state government approached the Supreme Court against the two orders of the High Court.