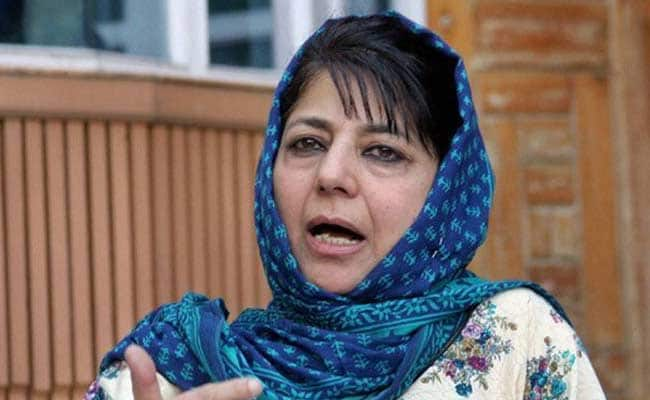 Srinagar:
Jammu and Kashmir Chief Minister Mehbooba Mufti today stressed on developing livestock segment for creating jobs mainly in rural areas. She asked veterinarians and scientists to brainstorm on the status of livestock management and suggest measures for reducing dependence on import of mutton and chicken so that the state achieves self-sufficiency in the sector.
Inaugurating a national symposium on livestock management and production at Sher-E-Kashmir University of Agricultural Sciences and Technology (SKUAST) in Srinagar, the chief minister wondered that livestock management in the state could not be developed as an independent sector of economy over the decades and has always been treated as a subsidiary to agriculture and horticulture sectors.
"The sector needs to be developed on modern lines in tune with scientific advancements and given its huge scope in changing the profile of rural economy," she said.
Ms Mufti said every year the state has to import hundreds of crores of rupees worth of mutton and chicken and if appropriated interventions at policy, research and execution are made, this draining out of wealth could be minimised and hundreds of youth could be engaged in gainful employment.
She said the state has livestock friendly climate and topography and asked the scientists and experts at SKUAST to suggest how these friendly features are factored in to improve livestock production in the state.
"The livestock business is already being practised by around one-fourth of the state's population and it contributes around 11 per cent to state's domestic produce. This is the silver lining from where the sector can be expanded, particularly among youth, and promoted," she said.