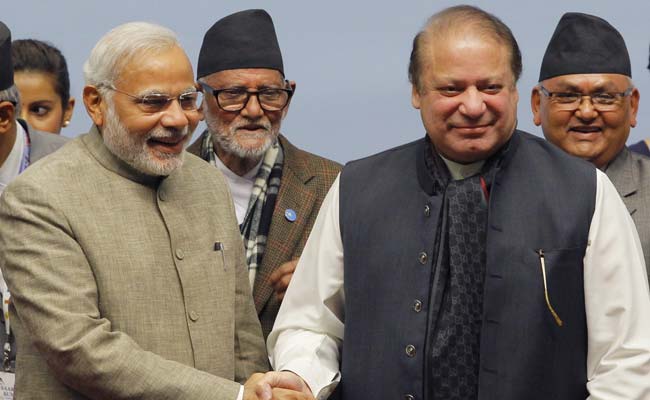 New Delhi:
Prime Minister Narendra Modi's greetings to Nawaz Sharif on Pakistan's National Day today went with the message that terror from across the border must stop for dialogue between the two countries.

"All outstanding issues with Pakistan can be resolved through bilateral dialogue in an atmosphere free from terror and violence," PM Modi wrote to the Pakistan prime minister in the shadow of attacks by terrorists in Kathua and Samba in Jammu and Kashmir.

Pakistan on Monday held its first Republic Day parade in seven years in a symbolic show of strength in the war against Taliban insurgents three months after a militant attack on an army-run high school killed 132 children.

In Delhi, celebrations at the Pakistan embassy are being attended by Kashmiri separatist leaders including Mirwaiz Umer Farooq, the chairman of the Hurriyat Conference.

An invitation from Pakistani High Commissioner Abdul Basit to Masarat Alam, the hardliner released from jail earlier this month, is also expected to provoke India.


Alam allegedly organized stone-throwing protests in 2010 that saw Kashmiris clashing for months with Indian soldiers and police officers. His release has sparked a massive political row with PM Modi's BJP facing opposition anger in Parliament.
"I don't think the Indian government has objected (to the invite)...I suggest to media friends not to make an issue out of a non-issue," said the Pakistani envoy today.
Last year, India abruptly called off talks as the Pakistan High Commissioner in Delhi insisted on consulting separatist leaders before the dialogue.
Earlier this month, foreign secretary S Jaishankar spoke to his Pakistani counterpart during his visit to Islamabad as part of a "SAARC yatra" at PM Modi's instance.