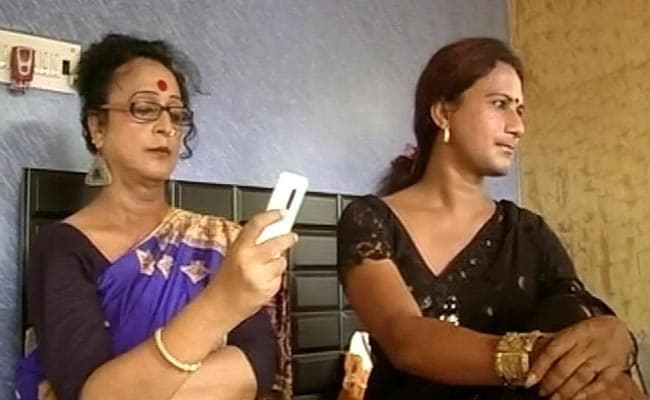 Kolkata:
India's first transgender college principal took on the reins of her new job in West Bengal on Tuesday amid good wishes and gifts.
Dr Manabi Bandopadhyay was welcomed with flower bouquets and sweets on her first day as the head of the Krishnagar Women's College in Nadia district.
Students and colleagues showered praises on her for braving odds to assume such an important position.
The 50-year-old educationist maintains the appointment was more about human rights and individual freedom than communities.
She considers this new post a very normal thing for an individual.
"I don't believe in communities. As an individual, I feel my responsibilities have increased with this office," Dr Bandopadhyay said.
Previously, an associate professor in Bengali at Vivekananda Satobarshiki Mahavidyalaya, Dr Bandopadhyay has also been roped in by the West Bengal government as the vice chairperson of the state's transgender development board on a new policy for the third gender in the state.
Dr Bandopadhyay was born Somnath, in a traditional middle class Bengali family in Naihati in the outskirts of Kolkata.
Convinced that she was a woman trapped in a man's body, Dr Bandopadhyay underwent a sex change operation a decade ago.
Described as an able administrator by her peers, Dr Bandopadhyay was a participant in the Bengali version of the hit reality TV show "Bigg Boss" in 2013.
She has an adopted son named Debashish.
Her elevation to the post of a college principal by the Bengal government's College Service Commission comes at a time when institutes like Presidency University and Jadavpur University have introduced separate criteria in admission forms for inclusion of the third gender.
At the national level, the Rights of Transgender Persons Bill, 2014 was passed by the Rajya Sabha last month.
For the first time in 45 years, the Rajya Sabha unanimously passed a private member's bill. It envisages creation of a national commission for transgender communities and state level commissions.