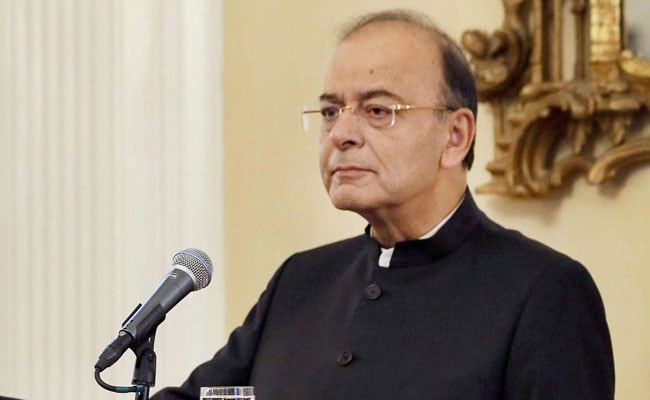 Highlights
Indian IT professionals add value to US economy, says Arun Jaitley
Indian firms use H-1B visas to hire people for their US operations
US accounts for 60 per cent of revenue of Indian IT industry
Washington:
Indian information technology professionals who are coming to the US on H-1B visa are not illegal economic immigrants and the US must decide appropriately while taking a decision on its visa policy, Finance Minister Arun Jaitley has said.
The H-1B visa is a non-immigrant visa that allows US firms to employ foreign workers in some occupations. It is the
most sought-after visa
by Indian IT professionals.
"Those coming from India on H-1B visas are high-value professionals, who contribute immensely to the US economy. They are not illegal economic immigrants, about whom there are concerns in the US. They come here legally," Mr Jaitley said.
The Finance Minister is in the US to attend the annual meeting of the International Monetary Fund and the World Bank.
Mr Jaitley said he raised the H-1B visa issue in his meetings with US Treasury Secretary Steven Mnuchin and Commerce Secretary Wilbur Ross. "We conveyed our concerns to the US. These are very high quality, highly trained professionals... They add value to the US economy. Therefore, when the US decides its visa policy they must decide it in relation to these people appropriately," Mr Jaitley said.
Indian technology firms
depend on H-1B visas
to hire tens of thousands of employees every year for their US operations. The US market accounts for 60 per cent of the revenue of the Indian IT industry.
During his meeting with US officials, Mr Jaitley made a strong case for reforms in H-1B visa processes and social security contribution so that high-calibre Indian professionals serving American interest are not unfairly deprived of their well-earned money.