New Delhi:
The Indian Navy, fourth largest in the world, needs over 100 Multi Role Helicopters or MRHs to be positioned on board its most important warships but is struggling with just two dozen.
These helicopters play a critical role of hunting submarines, take on threats like enemy ships and send early warnings about in-coming aircraft and missiles to the fleet.
The Navy has about 150 warships including two aircraft carriers. But with less than one-third of required number of helicopters available, the Navy is now being forced to "pick and choose" there deployment and tasking helicopters.
"It is matter of serious concern," a top Naval commander told NDTV and accepted "Navy has serious capability gaps."
The Indian Navy has been steadily adding ships to its fleet. It is expected to get another 40-odd ships in the next seven years but acquisition of critical force-multipliers like helicopters are stuck.
Helicopters are critical in modern naval warfare. "They typically fly ahead of the ships, and act as major force multipliers," the senior Naval commander said.
Every major warship is earmarked to carry at least two helicopters on board to be deployed in various roles. But the last Multi Role Helicopter to join the fleet was two decades ago - the British made Sea King - 42 Bravo.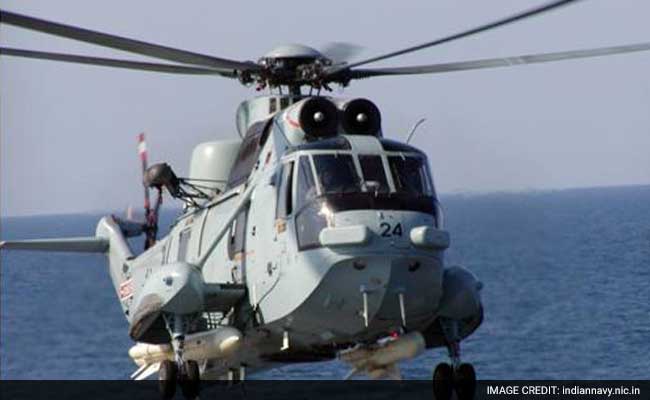 Despite being a decade and half, replacements for these are yet come. India is still negotiating to buy 16 US-made Sikorsky S-70B multi-role helicopters.
With the Modi Government's "Make in India" programme - the Indian Navy is now eagerly looking to Indian industry to quickly acquire technology and deliver the helicopters.