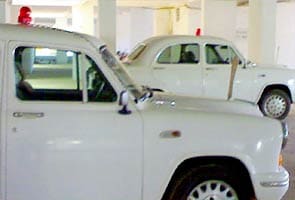 New Delhi:
Holding assets of over Rs 10 crore on an average, ministers of India's central government have grown richer since the 2009 general elections, an election watchdog's report said Thursday adding that at least 19 of them have not declared all their assets.
According to the report by the Association for Democratic Research (ADR) and National Election Watch (NEW), a union minister in India, on an average, has property worth over Rs 10 crore -- over Rs 3 crore more than what they owned in 2009 - on the basis of their recent declaration to the prime minister's office.
This is despite many ministers not declaring several of their assets of lesser value in the recent declarations, and many even reporting a decrease.
"The average asset value of a minister in the current ministry is Rs 10,63,55,097 (Rs 10.6 crore). In 2009, the average asset value of a minister was Rs 7.3 crore. The current ministers, on an average, are Rs3.3 crore richer than in 2009," the report said.
PMO declared the assets of all 77 ministers in the cabinet on September 3.
The ADR-NEW report, compiled on the basis of comparison between the assets of ministers disclosed by prime minister's office, affidavits filed by them while contesting 2009 Lok Sabha elections and assets declared to Rajya Sabha Secretariat in 2009, shows many ministers have not declared all their assets to the PMO.
"In their 2011 declarations to PMO, 19 ministers have not given the value of several of their movable and immovable assets," the report said.
Law Minister M Veerappa Moily's assets meanwhile registered a downfall of 95 percent. He declared his movable and immovable asset as being 'nil' in 2011 whereas according to his 2009 affidavit, his movable assets were worth Rs 53 lakh and immovable assets worth nearly Rs 2.4 crore.
Home Minister P. Chidambaram's assets have meanwhile decreased by 11 percent since 2009. New and Renewable Energy Minister and former Jammu and Kashmir chief minister Farooq Abdllah's assets have decreased by 93 percent from 2009.
The highest asset increase in Rupee-terms has been for Dr S Jagathrakshakan of DMK whose assets show an increase of Rs 64.5 crore in two years (from Rs 5.9 crore in 2009 to Rs 70 crore 2011). He is followed by Praful Patel (NCP) with an increase of Rs 42 crore (from Rs 79.8 crore in 2009 to Rs 122 crore in 2011) and Kamal Nath (Congress) with an increase of Rs 26 crore (from Rs 14 crore in 2009 to Rs 41 crore in 2011).