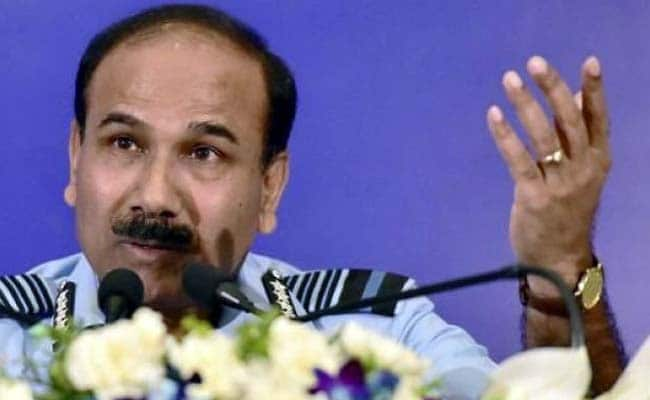 For India to have a greater strategic footprint in the existing world order, it will have to improve its aerial platforms, Air Force Chief Air Chief Marshal Arup Raha said today.
Enhanced air mobility, heavy lift, airborne early warning and in-flight refueling were considered inescapable, were among the platforms that India will need to build on over time, he said.
"These platforms would also have enhanced relevance in the future threat environment," an IAF statement quoted him as saying.
His comments came at a time where the Air Force is facing a possible depleted strength in the near future owing to planned phasing out of fighter aircraft.
Three squadrons of the aging MiG 21 and MiG 27 fighter jets are set to be phased out this year.
Senior Air Force officials are hopeful that the government will quickly wrap up the ongoing negotiations for 36 Rafale jets with France even as they await the Mark 2 version of the indigenous light combat aircraft Tejas.
Addressing the top brass of the three services and civilian officers of the government at the Naval War College, Goa, Mr Raha said aerospace power is the youngest by virtue of a mere 110 years of existence and has a unique advantage of freedom from surface friction inherent in land and sea operations.
Stressing on the primacy of aerospace power, he also said that it would remain the primary instrument of choice in most operational contingencies and thus affect the outcome in war and peace.