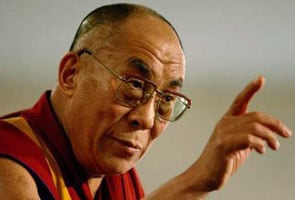 New Delhi:
A major row has erupted between India and China over the Dalai Lama's conference in Delhi next week.
Sources have told NDTV that China has raised objections to the Dalai Lama's address at the Buddhist conference being held in the capital next week - the same time when India and China were scheduled to hold talks. The Chinese side, sources say, want the event to be scrapped.
Calling the Chinese demand "outrageous", New Delhi decided not to cave in and has put off the boundary talks which were to take place on Monday and Tuesday next week.
This is the first time that talks have been put off between the two sides in this manner.
Sources say both sides are now trying to work out a mutually convenient date.
The 15th round of Special Representative-level talks were to debate the long-pending boundary problem.
Chinese Special Representative Dai Bingguo was to travel to Delhi for talks with his Indian counterpart Shivshankar Menon to follow up on their talks in Beijing in November last year.
Mr Dai and Mr Menon were expected to discuss putting in place a mechanism for border management mooted by Chinese Premier Wen Jiabao during his visit to India last year.
A decision to set up the mechanism was taken at a meeting Wen had with Prime Minister Manmohan Singh at Sanya in April.
Earlier this month, government sources had said that India would be hosting the Special Representatives talks in November-end. This dialogue is a three-stage process which started in 2005 with the declaration of the Guiding Principles and Political Parameters.
The second stage was identifying the framework for resolution of the boundary dispute and the third stage to apply that framework.
The mechanism was established in 2003, when Menon was India's ambassador to Beijing.
(With PTI inputs)