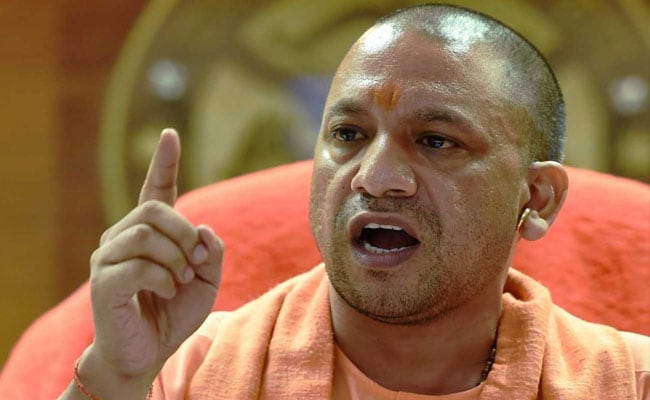 Lucknow:
Yogi Adityanath, the Chief Minister of Uttar Pradesh, has derided the temple visits during Rahul Gandhi's campaign in Gujarat, claiming that the Congress leader was told off at a temple about "sitting as if he's doing Namaaz".
The saffron-robed priest-politician was replying to a question at an event hosted by a private news channel in Lucknow when he made the comment.
"Rahul Gandhi is going to different temples in Gujarat. I am very happy
unki buddhi shuddh ho rahi hai
(his mind is cleansing)' .... I feel like laughing and also feel sad that '
us bechare ko yeh bhi nahin maloom ki mandir main kaise baitha jaata hai
(poor thing, he doesn't even know how to sit in a temple)'. When he had gone to the Kashi Vishwanath temple, he was sitting as if he was about to offer namaaz. The priest had to tell him - this is a temple not a mosque," Yogi Adityanath said.
Gujarat votes on December 9 and 14 and the results will be declared on December 18.
Yogi Adityanath sought to remind the Congress leader that his party's UPA government at the centre had told the Supreme Court that Hindu gods Ram and Krishna were imaginary. "If they are imaginary, then what is Rahul Gandhi doing visiting so many temples?" he questioned.
Before he was chosen by the ruling BJP to lead its government in Uttar Pradesh after a huge election win, Yogi Adityanath was the Lok Sabha parliamentarian from Gorakhpur in eastern Uttar Pradesh, a town where he is also head priest at the famous Gorakhnath temple.
In May, just over a month after Adityanath took charge, his government told a court that he cannot be prosecuted in a riots case dating back to 2007, in which he has been accused of making an inflammatory speech. The state home department had denied permission to prosecute the Chief Minister, the court was told.
Yogi Adityanath is accused of making a provocative speech on January 27, 2007, and inciting riots in Gorakhpur.
Since his elevation to the top post in UP, Yogi Adityanath has emerged as a star campaigner for his party and is widely seen as its Hindutva mascot.