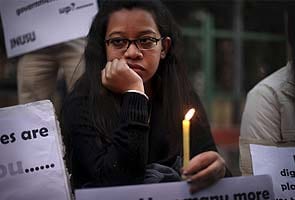 New Delhi:
After the national outpouring of sorrow and anger over the gang-rape and death of a young medical student in Delhi, the Chief Justice of India has written to all high courts, asking for fast-track courts to be established to expedite the cases of crimes against women.
The Chief Justice of India, Altamas Kabir, has asked high courts of all states to coordinate with state governments for the infrastructure needed to commission these special courts.
In his letter, Justice Kabir writes, "The tragic incident involving the brutal gang rape and subsequent death of young physio-therapy student in Delhi on 16 December has engaged the attention of all and sundry in the national and international arena. The spontaneous outburst of outrage and anger is the measure of how the incident has let an indelible mark and shaken the conscience of the nation. Rape is not only physical barbarism but afflicts the very soul of a victim." (
Read the entire letter here
)
Last week, Justice Kabir inaugurated a fast-track court in South Delhi's Saket district that will handle the trial of the five men accused of raping and killing the student. A sixth man arrested for the crime is a minor and will be tried separately by a court for juveniles.
At a meeting with Home Minister Sushil Kumar Shinde last week, representatives of all state governments asked the Centre to fund courts that will handle cases of crimes against women.
The notoriously slow legal system is seen as one of the reasons why sexual offenders remain largely unpunished in India.