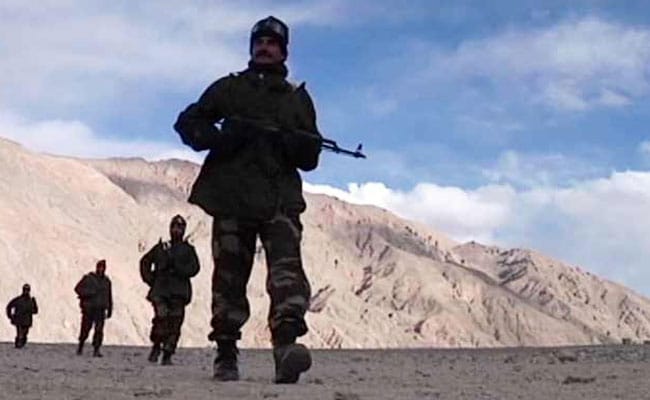 Highlights
National Security Adviser travels to Beijing this week
China hints he could meet alone with his counterpart there
Border standoff at Sikkim has extended beyond a month
New Delhi/Beijing:
Despite new tough talk
today about the border confrontation at Sikkim, China has indicated that National Security Adviser Ajit Doval is likely to meet one-on-one with his counterpart when he travels to Beijing later this week for a session of top security officials of BRICS.
A Chinese government spokesperson said that in the past, bilateral meetings have been standard at these sessions. Indian sources last week also did not rule out a conferral between Mr Doval and counterpart Yang Jiechi.
"As far as we know during the previous meetings the host countries arranged for the heads of the delegations to hold bilateral meetings in which they exchanged views on bilateral relations, BRICS cooperation and multilateral affairs," the spokesperson said.
Mr Doval will travel to China on Thursday for the summit of BRICS which groups Brazil, Russia, India, China and South Africa.
India has said that it is working with diplomatic channels to resolve
the simmering tension at Sikkim where soldiers have been locked for over a month in a confrontation with Chinese troops. Though
China has accused India of "illegal transgress" and Foreign Minister Sushma Swaraj of "lies"
, it has also acknowledged the use of diplomatic contacts to resolve the conflict.
Today, China's Defence Ministry warned India not to "harbour any illusions" about the Chinese military's ability to defend its territory; it also repeated that ahead of any dialogue,
India must withdraw its soldiers
. "India should not leave things to luck and not harbour any unrealistic illusions," a spokesperson said, adding that the Chinese army will increase focused deployments and drills in the region.
China claims that early in June, Indian soldiers crossed into China
's Donglang region and obstructed
work on a road on the plateau
. India and Bhutan, who refer to the area as Doklam, say the land belongs to the small Himalayan kingdom.
Indian officials say about 300 soldiers from either side are facing each other about 150 metres apart on the plateau.
Last week, Ms Swaraj said that "both sides must pull back troops to discuss a solution" and
told parliament that all other countries back India's action
and feel China is trying to bully Bhutan into surrendering a part of its territory. She also said that China was trying to change the delicate balance at the tri-junction which hosts the borders of Bhutan, India and China.
India has said it had in advance warned China that construction of the road near their common border would have serious security implications.