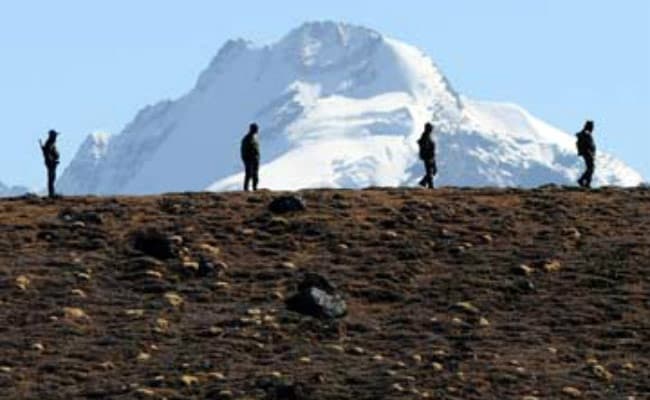 Highlights
Unusually aggressive remarks by Chinese envoy to India
India must withdraw troops is our precondition: Chinese envoy
India-China stand-off at Sikkim border nearly 20 days old
New Delhi:
China today said that there is "no scope for a compromise" with India about the nearly two-week old standoff at the Sikkim border and said the "ball is in India's court" to end the tension.
China's Ambassador to India, Luo Zhaohui, told news agency PTI that
withdrawal of Indian troops
from the area is a "precondition" to any resolution.
Asked about warning remarks by official Chinese media and think-tanks that the conflict can lead to a "war" if not handled properly, the ambassador "There has been talk about this option, that option. It is up to your government policy (whether to exercise military option)."
Chinese President Xi Jinping and Prime Minister Narendra Modi are attending a summit of the G20 group of nations in the German city of Hamburg later this week. So far, no bilateral meeting has been arranged for them.
The stand-off between the armies of the two countries is located on a plateau next to Sikkim, which borders China.
According to the Chinese interpretation of events,
Indian guards crossed into the Donglang region
early in June and obstructed work on a road on the plateau.
Beijing claims that the area entered by Indian troops is a part of China according to an 1890 agreement with the British. Doka La is the Indian name for the region.
India however says that it intervened on behalf of Bhutan. As the tiny Himalayan Kingdom was not party to the 1890 agreement between Britain and China, a dispute remains between China and Bhutan over where their common border lies.
Bhutan said last week that the road was being built inside its territory. It has no diplomatic ties with China and it is supported militarily and diplomatically by India.
Troops from the two sides are confronting each other close to a
strategic valley controlled by China that separates India from Bhutan
and gives Beijing access to the so-called Chicken's Neck, a thin strip of land that connects India to its seven northeastern states.
"The situation is grave and made me deeply worried. It is the first time that Indian troops have crossed the mutually recognised boundary and trespassed into China's territory triggering a close range face-off between Chinese and Indian border troops. Now 19 days have passed, but the situation still has not eased," the ambassador said.
India said last week that the construction of the road was also "a serious security concern"