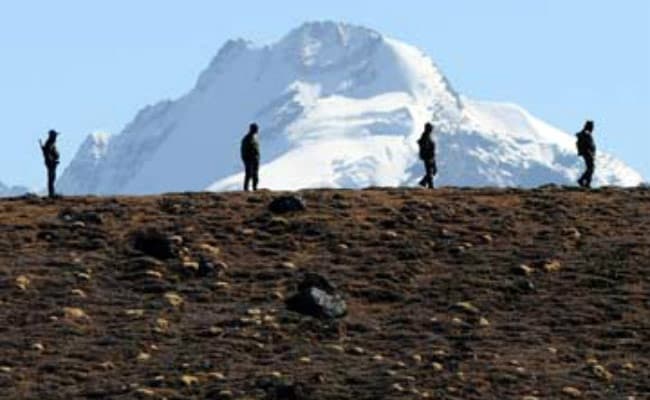 Highlights
China repeats India must withdraw soldiers over Sikkim border
Sushma Swaraj said both sides should pull back, hold talks
Stand-off at Sikkim border has stretched nearly 6 weeks
New Delhi / Beijing:
China's defence ministry on Monday warned India not to harbour any illusions about the Chinese military's ability to defend its territory amid the simmering border dispute at Sikkim.
"Shaking a mountain is easy but shaking the People's Liberation Army is hard," ministry spokesman Wu Qian told a briefing, adding that its ability to defend China's territory and sovereignty had "constantly strengthened".
China claims that early in June, Indian soldiers crossed into China's Donglang region and obstructed work on a road on the plateau. India and Bhutan, who refer to the area as Doklam, say the land belongs to the small Himalayan kingdom.
Last week, Foreign Minister Sushma Swaraj said that "both sides must pull back troops to discuss a solution" and added that all other countries back India's action and feel China is trying to bully Bhutan into surrendering a part of its territory. She also said that China was trying to change the delicate balance at the tri-junction which hosts the borders of Bhutan, India and China.
But China's defence ministry today repeated that ahead of any dialogue, India must withdraw its soldiers. "India should not leave things to luck and not harbour any unrealistic illusions," the spokesperson said, adding that its military had taken emergency measures in the region and would continue to increase focused deployments and drills.
For over a month, the countries' troops have been confronting each other close to a valley controlled by China that separates India from close ally Bhutan and gives China access to the so-called Chicken's Neck, a thin strip of land connecting India with its seven northeastern states.
Last week, China acknowledged India's repeated claim of both sides using diplomatic contacts to find a solution.
Indian defence sources have told NDTV
that the Chinese army has not mobilized any additional troops for the stand-off and that military drills it conducted in Tibet are an annual feature and do not represent an escalation of the dispute.
India has said it had in advance warned China that construction of the road near their common border would have serious security implications.
Indian officials say about 300 soldiers from either side are facing each other about 150 metres apart on the plateau.
Chinese state media have warned India of a fate worse than the defeat it suffered in their brief border war in 1962.