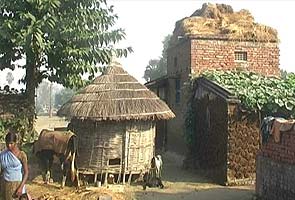 Patna:
For three months in 1995, Afaur village in Bihar's Saran district had electricity. Villagers fondly talk about fans that worked light at night and watching television much like they would recount the fleeting visit of a celebrity. Fleeting it was. One day they woke up to no electricity and for 17 years they have lived without.
The residents of Afaur have no idea what happened. They have run from local official to big politician asking for the lifeless electricity pole in the village to be fixed, they say. No one has even bothered to tell them whether the cables snapped or the transformer broke down or that perhaps wires were stolen. Manoj Kumar, a resident of the village, says, "We have to go to the next village to charge our phones and computers in this day and age."
"We went to everyone. No one has listened to us," says villager Uma Shankar Das. They have reason to be miffed. The Saran Lok Sabha constituency, Chhapra before delimitation, has had A-list politicians from across parties represent it. Lalu Prasad, former chief minister and a man who reigned supreme in Bihar for many years has been the MP since 2004.
The BJP's Rajiv Pratap Rudy won the Chhapra Lok Sabha seat in 1996, only a few months after electricity tantalised Afaur and then disappeared. Mr Rudy represented the area for many years. The villagers say they have petitioned these leaders over the years but to no avail - they just fail to see the tiny village plunged in darkness.
They say they have even knocked at the door of Chief Minister Nitish Kumar, lauded for his administrative skills and meticulous attention to development, but he has not stepped in to bring back light to Afaur. Mr Kumar has incidentally vowed not to contest the 2015 Bihar elections if the electricity situation in his state does not improve.
Officials in the area say in 1995, Afaur was one of 60 villages that got electricity for the first time since India's Independence. They also admit that if work on connecting power grids is not completed, ensuring enough power supply for a state that is always battling a shortfall, Afaur's wait for electricity could stretch many more years.