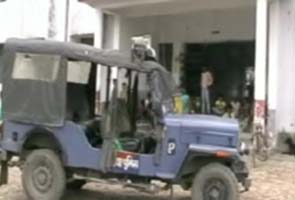 Champaran:
A woman and her minor daughter from Champaran district of Bihar have allegedly been gang-raped by six men who suspected that the woman's son had eloped with a girl from their family.
All the accused have been arrested. Sources in the police say they "wanted to take revenge" because the woman did not tell them the location of her missing son.
The couple reportedly went missing three months ago. According to the police, the girl's family believed the boy's mother knew about their whereabouts, but was not revealing it to them. So on April 18, the six men allegedly kidnapped the boy's mother and his sister from Jokatia village in West Champaran and later gang-raped them, the police complaint says.
Medical examination of the two women has confirmed rape. The police claim they arrested the accused within 36 hours of the complaint being lodged.
The couple is yet to be traced.