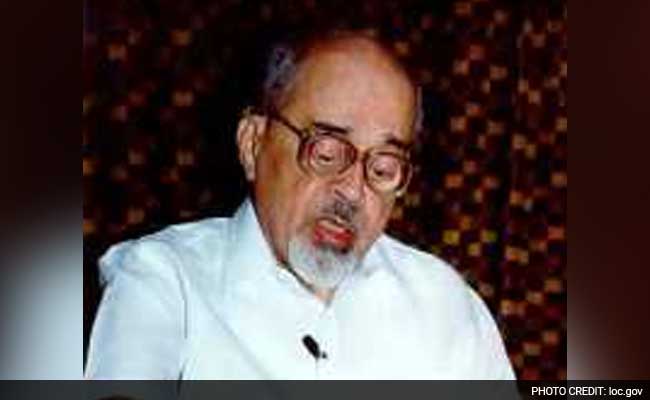 Mumbai:
Iconic Marathi poet and Padma Bhushan recipient Mangesh Keshav Padgaonkar passed away in Mumbai today after a brief illness. He was 86.
Born on March 10, 1929 in Vengurla, Sindhudurg district in Maharashtra, he received a Master of Arts degree in Marathi and Sanskrit from the University of Bombay.
He taught Marathi at Ruia College for some years, and then during the 1970-1990 period served as an editor at the US Information Service, both in Mumbai.
Along with poets Vinda Karandikar and Vasant Bapat, Mr Padgaonkar was part of many poetry recitation programmes that were held in Maharashtra in 1960s and 1970s. He has also written lyrics of many Marathi film songs.
Sung by Arun Date, his songs "Ya Janmawar, Ya Jaganyawar Shatada Prem Karawe", "Bhatukalichya Khelamadhali" and "Shukratara Mand Wara" are well known.
In 1983-84, he also penned University of Pune's theme song "Punyamayee De Amha Akshar Vardaan". It was Pu La Deshpande who had asked Mr Padgaonkar to write this song in one day.
It was then composed by music director Bhaskar Chandavarkar.
In 2012, he was also honoured with 'Jeevan Sadhana Gaurav Puraskar' by University of Pune for his contributions in the field of literature.
He was President of the second Vishwa Marathi Sahitya Sammelan held in Dubai in 2010 and organised by the Akhil Bharatiya Marathi Sahitya Mahamandal.
Mr Padgaonkar had 40 publications to his credit. The US Library of Congress has acquired 31 of his publications. He has written a collection of essays and published it under the title 'Nimbonichya Zaadamage'.
Mr Padgaonkar translated works of Mirabai and published a book 'Mira' in 1965. He also translated works of Kabir and Surdas in Marathi alongwith Shakespeare's plays 'The Tempest', 'Julius Ceasar' and 'Romeo and Juliet'.
His translations of 'Bible: The New Testament' was published in 2008. Along with translating the famous works of other authors, Mr Padgaonkar also wrote forewords to these books wherein he has commented on the original authors, their styles of writing and literature of respective eras.
Mr Padgaonkar also published his experiences of poetry writing in the book "Shodh Kavitecha".
Mr Padgaonkar received several awards, including the Sahitya Academy Award in 1980 for his collection of poems Salam, the MP Literary Conference Award in 1956, and the Maharashtra State Award in 1953 and 1955.
In 2008, Mr Padgaonkar was awarded with Maharashtra Bhushan Award.