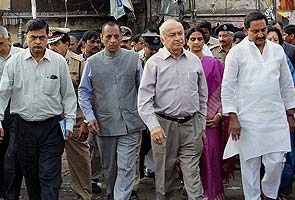 New Delhi:
In Parliament today, the BJP censured the government for the terror strike in Hyderabad, describing the twin blasts as a massive intelligence failure. The death count from the two near-simultaneous blasts climbed to 16 today. More than 100 people are injured.
(Read)
The main opposition party admonished Home Minister Sushil Kumar Shinde for a "routine" re-cap of the tragedy in Parliament, rather than explaining if intelligence alerts shared on Tuesday had been ignored.
(Read: Centre took necessary steps: Shinde)
BJP leaders in both houses referred to a warning issued in October by the Delhi Police of an attack at the site, which appears to have been dismissed without investigation.
Speaking at the blast scene in the busy neighbourhood of Dilsukhnagar this morning, Mr Shinde acknowledged that authorities had received intelligence of a possible threat this week to cities including Hyderabad, but said "it was not specific." He also said that the warning had been shared with state governments.
"Is that the only job of the Centre?" asked Sushma Swaraj, the BJP's leader in the Lok Sabha.
(Read)
"To forward information? Should the Centre not have worked with the state government to prevent the strike?" she added.
(Watch)
When the Home Minister moved to the Upper House or Rajya Sabha, he was confronted by the BJP's Venkaiah Naidu. "Will people give you a door number, a house number, a street number?" he asked, challenging the minister's statement about the lack of specificity in this week's information from security officials.
(Read: Shinde's full statement in Parliament)
Deeply embarrassing for the government is the revelation that in October 2012, the Delhi Police had pointed out that Dilsukhnagar, where the bombs exploded yesterday, could be attacked. In a press release, the police had said that alleged members of the terror group Indian Mujahideen had confessed that they had surveyed the area on a motorcycle to assess it as a possible target.
(Read)