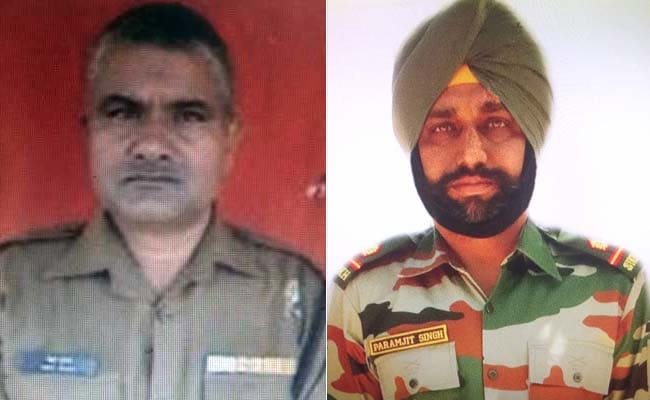 New Delhi:
The Congress has criticised the government over the killing and mutilation of two soldiers by Pakistan, taunting it for failing to appoint a "full-time Defence Minister." Finance Minister Arun Jaitley holds additional charge of the important department since Manohar Parrikar resigned in March this year to return to Goa as Chief Minister.
"We will only have a full-time strategy when we have a full-time Defence Minister," said Congress leader Kapil Sibal. The party has alleged an "absence of policy or direction to tackle Pakistan or terrorism", and has urged Prime Minister Narendra Modi to take the opposition into confidence while
framing a policy to tackle attacks like yesterday's
.
Mr Sibal recalled the words of Sushma Swaraj, now Foreign Minister, when Army jawan Lance Naik Hemraj Singh was killed and mutilated in Jammu and Kashmir in 2013. The Congress was in power at the centre then. "When Hemraj was beheaded,
Sushmaji said we will get 10 for one
. I want to ask the Prime Minister, how many for two?" said Mr Sibal, only one in a series of Congress leaders who have attacked the government.
AK Anthony, who was Defence Minister in the Congress-led UPA government, said such an attack had happened "only once," in his eight-year term, "but in the last three years it has already happened thrice." The Congress leader suggested that the government give the Army a "free hand to handle it in their own way."
"It is the Prime Minister's duty that he takes the opposition leadership into confidence. The Prime Minister should hold a meeting with opposition leaders and discuss the policy he has in mind to control what is happening in Kashmir and along the border," said former Union Minister Anand Sharma.
"The government must move beyond platitudes and hold Pakistan to account," tweeted Congress vice president Rahul Gandhi, strongly condemned the killings and describing them as a "barbaric and disgraceful act".
Naib Subedar Paramjit Singh and
Border Security Force Head Constable Prem Sagar
were on patrol along the Line of Control in Jammu and Kashmir on Monday morning when the Pakistani army violated ceasefire and started firing from all sides.
When the patrol team ran for cover, the
two jawans were left behind and were killed and beheaded
by a Pakistani Border Action Team (BAT) team that came across the LoC. The BSF has said that the team that ambushed the jawans had both soldiers and terrorists.