New Delhi:
Prime Minister Narendra Modi and his predecessor Manmohan Singh today greeted each other with
Namastes
and a handshake as
they came face to face at an event to mark the 2001 parliament attack anniversary
. Hours after what appeared to be a frosty encounter, the former prime minister re-emphasised in a video statement that he was "deeply hurt" by PM Modi's allegations hinting at his collusion with Pakistani guests at a dinner.
The two leaders met outside parliament just before a tribute in the house to the nine people who were killed in the terror attack.
The brief meeting was interpreted by many as stiff and awkward in the middle of a war of words over PM Modi accusing Congress leaders of conspiring with Pakistanis at a dinner hosted by Mani Shankar Aiyar, to try and influence the outcome of the Gujarat election.
"I am deeply hurt by the falsehood being spread, everyone knows my track record," Dr Singh said in the video version of the statement he had put out yesterday in reaction to the comments PM Modi made at an election rally in Gujarat on Sunday.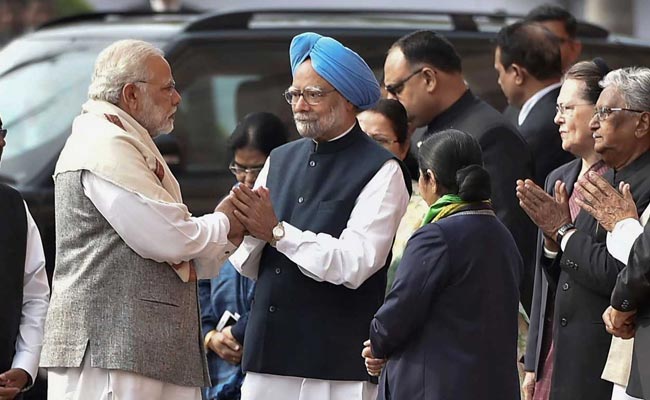 Emphatically denying that Gujarat came up at Mr Aiyar's dinner, the former Prime Minister said only India-Pakistan relations were discussed.

Amit Shah, the BJP chief, countered in tweets: "We are seeing a very angry Manmohan Singh ji these days. We just want to ask him whether he was so angry when monumental loot & plunder was happening under his watch? The nation missed this anger then!" He also questioned why Dr Singh had not looped in the centre about his meeting with a "neighbor like Pakistan".


If Dr Singh's statement yesterday appeared uncharacteristically sharp, its video form emerging back-to-back seemed set up by the Congress for even greater impact one day before the last round of voting in Gujarat, PM Modi's home state.
Dr Singh said the Prime Minister should apologise to the nation for "falsehoods and canards". He also said Mr Modi should show the "maturity and gravitas expected of his office" and alleged that he was setting a "dangerous precedent by his insatiable desire to tarnish every constitutional office".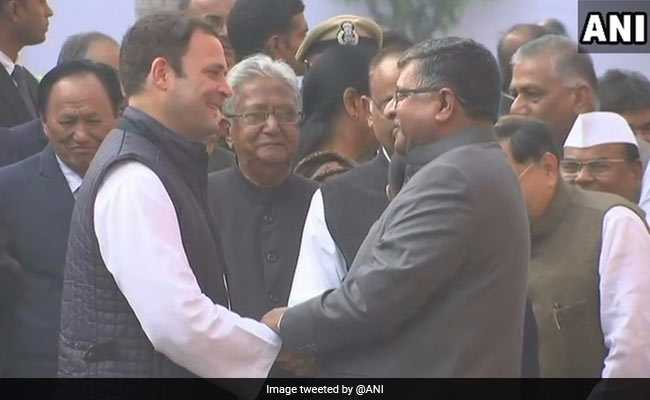 After an acrid campaign for the Gujarat election, Congress leader Rahul Gandhi was seen at the tribute function greeting and being congratulated by BJP leaders.

The 47-year-old, set to take formally charge of the Congress party on Saturday, shook hands warmly with union ministers Sushma Swaraj and Ravi Shankar Prasad.

Gujarat votes tomorrow in the second round of what is seen as the most high-stakes assembly election before the national polls in 2019. The results in Gujarat, as well as Himachal Pradesh, will be declared on Monday.