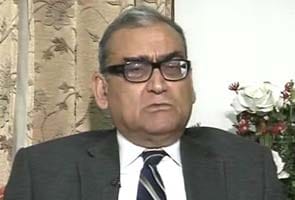 New Delhi:
I had to speak out as people of India are being misguided by Modi.
I have criticized Delhi govt, I have criticized Maharashtra govt in the Aseem Trivedi case.
Look at the level BJP is stooping to calling me a vagabond.
I think Mr. Jaitely should resign and take sanyas. He twists facts.
A sitting Supreme Court judge has power of contempt of court. That function is very different from that of Chairman of Press Council of India.
When NDA was in power, Mr Jaitley was Law Minister, retired judges were appointed. Why did he not resign then.
Look at his double standards. In his govt it is okay to appoint retired judges but not in another govt.
Why make an exception in my case? Why single me out as if I am the devil?
This post of Chairman of press Council of India has by convention had a retired Supreme Court judge.
I say things I genuinely believe in, I am not a publicity seeker.
I find it difficult to believe that Modi did not have a hand in the riots.
This controversy is started by Arun Jaitley. I had to respond because he attacked me.
I am not going to take sanyas; let the BJP do what they like.