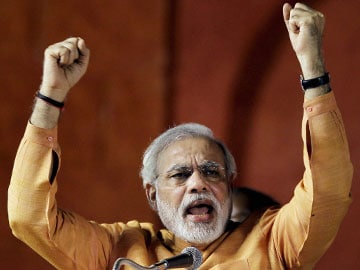 New Delhi:
Has Narendra Modi's 56-inch chest shrunk since he took office, asked a Congress leader acerbically today, while attacking the PM for not responding to a new map released by China that shows Arunachal Pradesh as part of its territory.
"After regular Chinese incursions and ceasefire violations by Pakistan, people are looking for
Chhappan Inch Chhati Waale Bhaiya
(big brother with 56 inch chest) to act at least on twitter," tweeted Shakeel Ahmed of the Opposition Congress.
He also told reporters, "At least let the PM respond on twitter if not elsewhere to these infractions. I have been asking, has the chest shrunk to 5.6 inches?"
During a high-adrenalin campaign that ended in a triumphant victory for the BJP, Mr Modi had said that the country needs strong and decisive leaders with a "56-inch chest", a remark that was seized upon by other parties who responded that a big heart was more important than an expansive chest.
Mr Modi led his party to a parliamentary majority, the strongest electoral result in nearly 30 years.