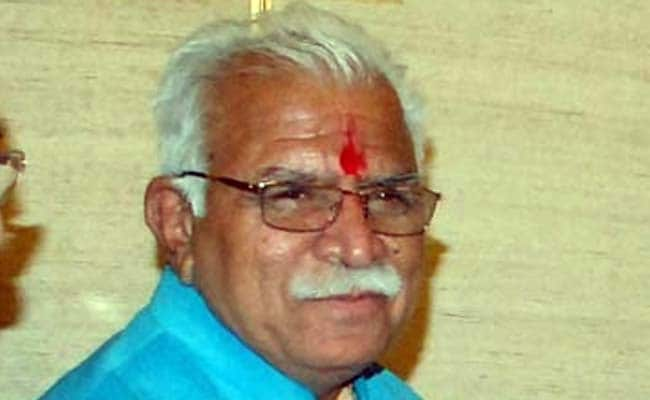 Chandigarh:
The Haryana Assembly on Monday evening unanimously passed a bill under which cow slaughter and the sale of beef have been banned in the state. The new law will also promote conservation and development of indigenous breeds of cows and establish institutions to keep, maintain and take care of the infirm, injured, stray and uneconomic cows.

As per the Haryana 'Gauvansh Sanrakshan and Gausamvardhan' Bill, 2015, which was passed with two amendments, a person found guilty of cow slaughter can get rigorous imprisonment not less than three years, which may extend upto 10 years along with a fine ranging from Rs 30,000 to Rs 1 lakh.

Any person who exports cows for slaughter either directly or through somebody can get rigorous imprisonment not less than three years which may extend upto seven years, along with a fine from Rs 30,000 to Rs 70,000.

However, the killing of a cow in an accident or self-defense will not be considered as slaughter under the Act.

The sale of beef will be completely banned in the state; the offence will be punishable with rigorous imprisonment for not less than three years and upto five years with fine of upto Rs 50,000.

The government will also establish laboratories for differentiation of beef from that of the meat of other species of animals, and testing and identification of various constituents of milk.


Haryana Chief Minister ML Khattar told mediapersons that the previous law was weak and had several loopholes.
"We have come up with a more stringent law... this will enable cow protection and development at the same time," Mr Khattar said.
The opposition Indian National Lok Dal's legislator Zakir Hussain said he had suggested a couple of amendments but the government has accepted only one.
"There should have been a provision for transport of cows within the state to avoid harassment of transporters, also similar punishment should be in place for corrupt officials who are found involved in beef trade. Government has accepted the latter suggestion," Mr Hussain said.