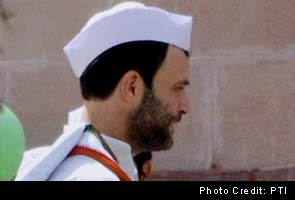 Chennai:
Birthday wishes from Congress vice president Rahul Gandhi to DMDK founder and Opposition Leader Vijyakant on Sunday has created speculation about whether a new alliance is in the process of being forged for the national election due by May.
While the Congress camp is elated, the followers of Vijayakant, referred to as "Captain" are being cautious.
"The Congress cadre is very enthusiastic. They are very happy and elated over the development," party sources said.
A senior DMDK leader said Vijayakant had phoned Mr Gandhi on his birthday, and now the Congress leader had reciprocated.
The DMDK recently lost seven of its total of 29 legislators to the ruling AIADMK, led by Chief Minister J Jayalalithaa.