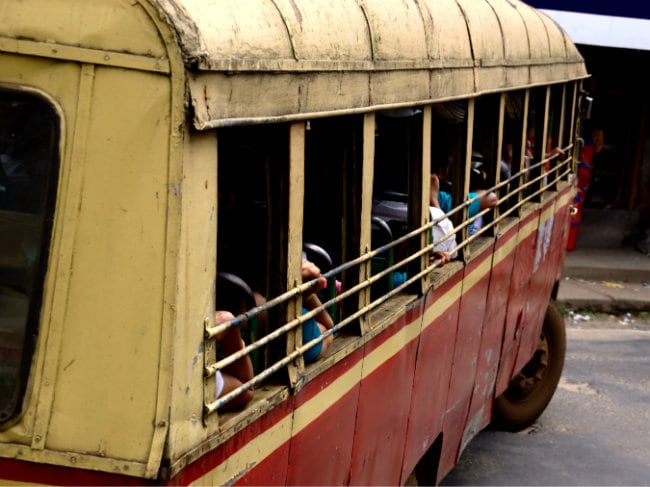 Ahmedabad:
Gujarat State Regional Transport Corporation will install GPS system in its express buses to provide real time updates to its passengers as part of its move to modernise the public transport facility.
"We will install our 2,200 express buses with Global Positioning System (GPS) system by the end of this December," State Transport Minister Vijay Rupani said here today after inaugurating a bus depot of Gujarat State Regional Transport Corporation (GSRTC) - 'Shreshtha Geeta Port' along with Gujarat Chief Minister Anandiben Patel at Geeta Mandir area.
Mr Rupani said the passengers will be able to know about the real time location of the buses as constant announcement and their positio will be displayed through the GPS.
He said tender has already been floated to invite potential bidders for the GPS project.
GSRTC Vice Chairman and Managing Director Pankaj Kumar said the system is likely to be installed on other buses after considering the experience of express busses.
"It will be based on our experience of the express buses and we will decide further upon that," he said on a query on whether the GPS system will be installed in other buses.
When asked if the GPS will be utilised for navigation purpose by the GSRTC drivers, Kumar said, "the facility (of navigation) will be there and if the need arises, we will certainly use it."
Interestingly, Ms Patel today flagged off a bus from the city to Rajkot while showing a saffron flag instead of showing a green flag, a fact that Mr Rupani also mentioned during his speech.
While the Chief Minister in her speech said that 'Geeta Bus Port' is Gujarat's gift to the country which was envisioned by the Prime Minister.
Patel said the GSRTC depot has an attachment with the Prime Minister as he used to sell tea to earn his livelihood when he was a teenager.
"When Narendrabhai (Modi) was just 14-15 years old, he used to sell tea here at ST bus depot to earn his livelihood and to complete his education," Patel said.
"This was the place where he (Modi) roamed around and built a cadre as RSS Swayamsevak and later became the general secretary of BJP," added Patel.
According to state officials, the bus depot, which has been named as a bus port on account of it having an airport- like facility, was built on a public private partnership (PPP) mode with the cost of Rs 94 crore.