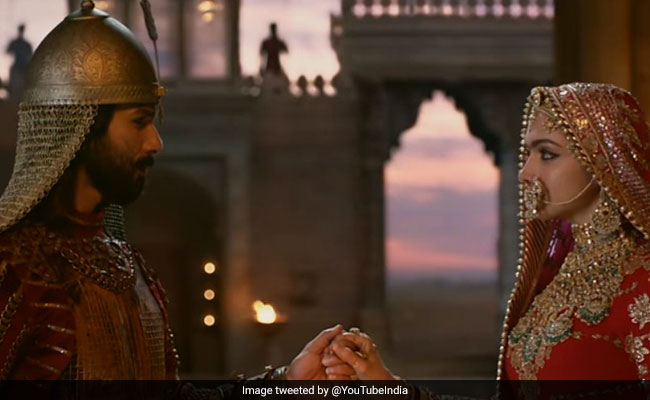 Highlights
Punjab Chief Minister says 'Padmavati' protests are justified
Neither Congress nor BJP have come down hard on threats of violence
'Padmavati' distorts history, must be banned: protesters
Chandigarh/Bhopal:
Captain Amarinder Singh, senior Congress leader and Chief Minister of Punjab, has joined the chorus of politicians who are demanding a ban on Sanjay Leela Bhansali's Rs 200-crore new film,
Padmavati
.
"Nobody will accept distortion of history and those who are protesting are rightly doing so," said Captain Singh, who is 75, illustrating that mainstream parties will not risk offending Hindu groups who are opposed to the movie.
Deepika Padukone plays the lead role in the film about the 13th-14th century Rajput queen who set herself on fire to ensure she would not be taken captive by Delhi sultan Alauddin Khilji, who was mesmerised by her legendary beauty.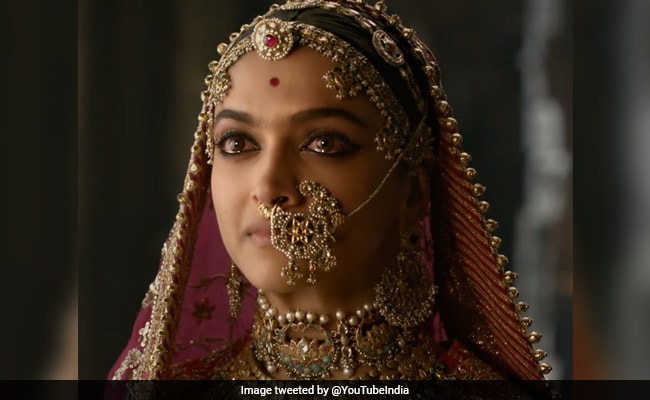 A section of fringe groups, led by Karni Sena, which claims to represent the interests of Rajputs, says that the film - which they have not seen - alludes to a romance between the two main characters. Mr Bhansali has resolutely described these rumours as incorrect, but large protests have erupted in different states including Rajasthan and Maharashtra. The
government has offered security to Ms Padukone and her director
, but has made little attempt to deal firmly with threats of violence, triggering criticism of its unwillingness to protect artistic freedom of expression.
Today, Madhya Pradesh Chief Minister Shivraj Singh Chouhan said that even if the film is cleared for release by the censor board,
it will not be allowed to screen in his state
. The BJP leader said that a film which has "distorted facts" about a Rajput queen is unacceptable. "The insult will not be tolerated," he said.
Yesterday, the film's producers said they have
indefinitely delayed plans for the release of the film
, originally planned for December 1. The censor board sent back the producers' application for review last week, describing it as incomplete. Today, a
request for a fast-track review was reportedly rejected
.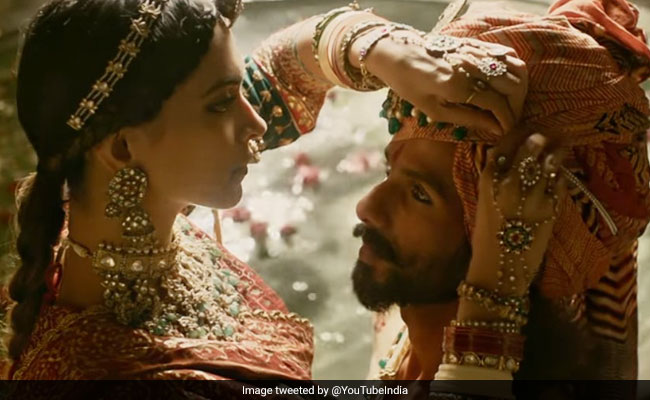 Rajasthan Chief Minister Vasundhara Raje has said that the
film should not screen till objectionable scenes are deleted
; Uttar Pradesh Chief Minister Yogi Adityanath, who is also from the BJP, has warned the Centre of
likely law and order problems
in his state if the film releases. A series of union ministers including Uma Bharti have said the director must engage with historians and groups like the Karni Sena, which assaulted Mr Bhansali and vandalised his sets, to arrive at a version that does not offend any community.
Royal families of Rajasthan, who still hold considerable sway over the public, have sided with the protests.
A BJP leader in Haryana who made an outrageous public offer for Rs 10 crore for the heads of Ms Padukone and Mr Bhansali has been
ordered by the party to explain his remarks
, but has not been asked to quit office.