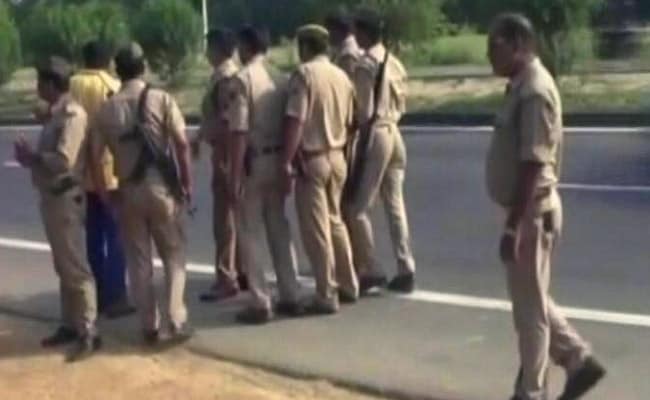 New Delhi:
Gallantry medals given to three policemen have been withdrawn after they were found to be involved in fake encounter, murder and corruption cases, a Union home ministry official said today.
The three men are Dharmendra Choudhary, former Madhya Pradesh additional superintendent of police (ASP), Punjab Police sub-inspector Gurmeet Singh and Jharkhand Police sub-inspector Lalit Kumar.
While Choudhary's Police Medal for Gallantry (PMG) was withdrawn in September, Lalit Kumar's was taken away in June and Gurmeet Singh's in May, an official said.
The medal given to Choudhary, who was promoted to Indian Police Service from state police service, was withdrawn for allegedly orchestrating a fake encounter, he said.
Choudhary was posted in Jhabua as ASP in 2002 when he gunned down a criminal wanted by police in the encounter. Choudhary received a gallantry medal from then president A P J Abdul Kalam for killing the wanted criminal.
However, an investigation was ordered by the National Human Rights Commission (NHRC) to look into the encounter following a complaint. It was later found that the encounter was fake, the official said, without divulging further information.
Gurmeet Singh was given the medal in 1997 on a proposal submitted by the state government for his bravery during service.
He was convicted in a murder case and given life imprisonment in 2006. He was later dismissed from service.
However, the Union home ministry learnt about the conviction only in July 2015. The matter was taken up with the Punjab government, which confirmed the conviction and advised the ministry to initiate the process of withdrawal of the medal, the official said.
After taking views from intelligence agencies, the home ministry sent a proposal to former president Pranab Mukherjee that his medal be withdrawn who then gave his go-ahead.
Lalit Kumar was found to be involved in corruption cases, the official said.
According to guidelines issued by the home ministry, the gallantry medal is withdrawn when the awardee is convicted by any court of law for such an act or conduct involving moral turpitude which brings the police force into disrepute or awardee is dismissed from service for similar act.