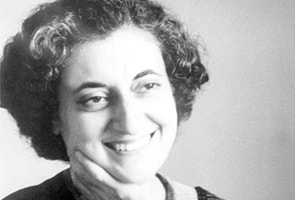 New Delhi:
On her 27th death anniversary, Indira Gandhi was everywhere in the papers - thanks to the government, which according to some estimates, spent five crores across different ministries in full page ads dedicated to her.
In comparison, Sardar Vallabhai Patel - the Iron Man of India - was not as commemorated. On his 136th birth anniversary, two ministries - Broadcasting and Steel - paid tribute to him in the newspapers.
Most of the ads were placed in the Delhi editions of newspapers, leading to speculation that the ministries really wanted to impress the top leadership of the Congress party.
The opposition BJP believes that that the Congress party failed to do justice to the legacy of Sardar Patel. "Today there are hundreds of advertisements on Indiraji," said the party spokesperson Prakash Javadekar. "We don't see anything wrong (with that) - but there is just one Information and Broadcasting ministry advertisement remembering Sardar Patel. These tributes have to be rational," he said.
The government said each ministry made its own call. "We do not issue instructions to Ministries on how much money to spend on ads," said Pawan Bansal, Parliamentary Affairs Minister.
At a time when ministers have been told to take austerity measures, and the country is debating the definition of poverty, the fact that crores of taxpayers' money was spent on these ads seems not to have worried political parties.