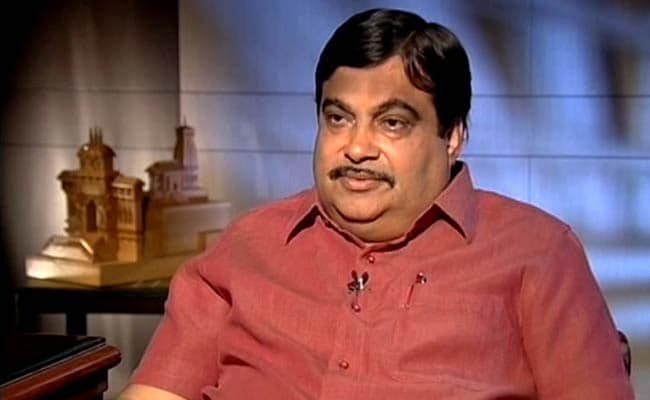 New Delhi:
Keen on promoting water transport to propel economic growth, the government has set an ambitious target to convert 101 rivers across the nation into waterways, union minister Nitin Gadkari said.
"Promoting waterways is the top-most priority of my Ministry. We have identified 101 rivers across the nation to be converted into waterways, which are much cheaper mode of transport," the Minister for Road Transport, Highways and Shipping said.
The Parliament nod would be sought on a bill in this regard for converting any river into a waterway, Mr Gadkari told PTI.
The government has so far declared only five river stretches as waterways.
He said a slew of steps were underway to promote the sector as the country was yet to tap the potential of waterways despite being cost effective than road and rail transport adding that waterways could contribute significantly in propelling economic growth.
He said his Ministry was committed to reducing traffic burden from roads and promote water transportation where transportation cost is barely 50 paise a km in comparison to Re 1 by railways and Rs 1.5 a km through roads.
Inland waterways comprising rivers, lakes, canals, creeks, backwaters etc. extend to about 14,500 km in the country. However, potential of this mode of transport has not been fully exploited so far.
The government has already decided to launch PM Jal Marg Yojna and projects for setting up dry and satellite ports, besides converting riverways into waterways.
Last month Mr Gadkari has said, "Ninety per cent of the Exim cargo in India is transported through ships but the contribution of domestic cargo in it is only 10 per cent...In a bid to boost water transport, we have requested the Prime Minister to launch PM Jal Marg Yojna, which will change the face of India."
Recently Inland Waterways Authority of India (IWAI) signed a pact with Odisha government, Paradip Port and Dhamra Port to develop commercially viable stretches of National Waterway 5.
In the National Waterway-5, East Coast Canal has been integrated with Brahmini river and Mahanadi delta rivers (588 km).
Also a project to develop National Waterways -4, Sholinganallur-Kallapakkam stretch of South Buckingham Canal has been sanctioned.
The National Waterways-1, 2 & 3 have been made operational
Five of the river-stretches, which have been declared as National Waterways, include Ganga-Bhagirathi-Hooghly river system (Allahabad-Haldia-1620 km); river Brahmaputra (Dhubri-Sadiya-891 km); West Coast Canal (Kottapuram-Kollam) along with Udyogmandal and Champakara Canals-(205 km); Kakinada-Puducherry canals along with Godavari and Krishna rivers (1078 km) and East Coast Canal integrated with Brahmani river and Mahanadi delta rivers (588 km).