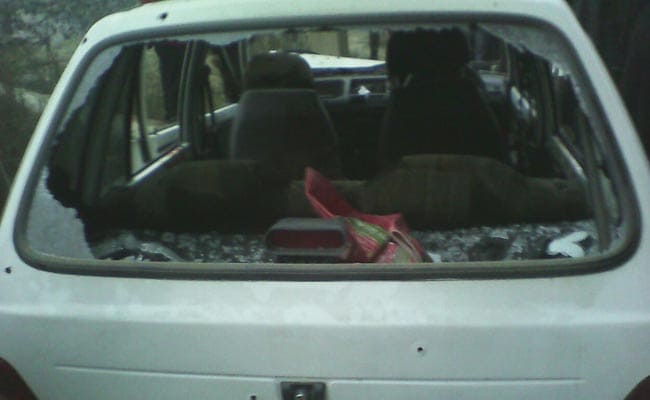 Srinagar:
Prime Minister Narendra Modi today said for the first time in 30 years that a government has acted against army men responsible for killing two innocent teenagers in Budgam recently.
"Anyone makes a mistake...for the first time in 30 years, it is the Modi government's wonder, that army admitted at a press conference that the killing of two youth (at Chattergam in Budgam district) was a mistake.
"An inquiry commission probed the matter and those who fired the bullets were slapped with charges. This is the proof of my good intentions. This has not happened in 30 years. I have come to provide justice to you," Modi said in his maiden election rally in the Valley here.
Two youth were killed and two others injured in army firing at Chattergam on November 3, an incident that sparked protests at many places in Kashmir.
The Prime Minister said every child was dear to her mother and the nation felt the pain when anyone got killed.
"Every mother's son is dear to her. Every mother's son's blood is priceless. Anyone getting killed, the pain is felt by the country as much as the mother feels it," he said.
The Prime Minister said 33,000 policemen sacrificed their lives in the line of duty since independence to ensure that their fellow countrymen can lead better lives.
"When the floods struck (Kashmir), the army soldiers served the people. While saving the people, the army personnel died. To protect the people at the risk of their lives has been our mantra," Modi said.
He said while army and police personnel have laid down their lives in Kashmir while protecting the country, some innocent people were also killed, which was an irreparable loss.
"In Kashmir, army soldiers have died, police personnel have also been martyred but children of innocent families have also been killed.
"This is not a small loss. No words can undo this loss but the sorrow is lessened by sharing. As the 'pradhan sevak' of the country, your sorrow is my sorrow, your pain is my pain and your tragedy is my tragedy," he added.
Earlier, Modi visited the army's Badami Bagh headquarters and laid a wreath at the war memorial as a tribute to the eight soldiers who laid down their lives while repulsing the militant attack in Uri.
Eleven security force personnel, including eight soldiers and three policemen, were killed in a deadly pre-dawn attack by militants on an Army camp in Uri area of Baramulla district on Friday.
All the six militants involved in the attack were killed.