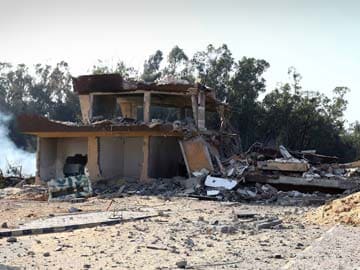 Panaji:
Goa government today said only three Goans are there in strife-torn Libya but they have not sent any request for repatriation.
The state government was getting local enquiries whether there are any workers from Goa in Libya who are awaiting repatriation, Director of NRI Affairs U D Kamat told reporters.
"The Commissioner for NRI Affairs was in touch with the Embassy to ascertain the factual position in this regard. In response, the embassy has intimated that as per their online registration record, three Indian nationals from Goa had been registered with the (Indian) mission in Tripoli," he said.
None of the three Goans have sent any request for repatriation nor sought any assistance from the embassy, Mr Kamat said.
"Since they are gainfully employed in Libya for quite some time and feel safe, presumably they are not interested in returning to India," he added.
The Indian government has been issuing travel advisories from time-to-time for Indian nationals in Libya and for those who intend to travel to that country.
After escalation of violence in Libya, India's mission in Tripoli had advised all its nationals to leave the trouble-torn country using all available means and not to travel to that country.