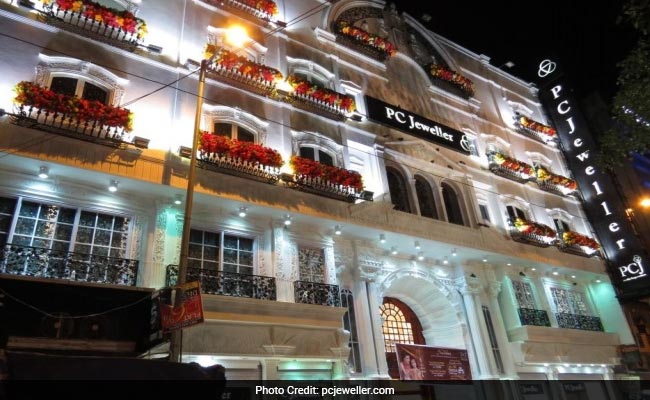 Highlights
A PC Jeweller founder said he gifted some shares to family members
The move raised concerns about the company's governance
Market value of firm has plunged by 77% from a record in January
An Indian jeweller that saw its market worth reach $3.6 billion at the start of the year is now floundering at less than a quarter of that value after one of its founders gifted some shares to family members, raising concern about the company's governance.
PC Jeweller Ltd. slumped by more than half after the company said last week that one of its founders P.C. Gupta made the gifts through off-market transactions. The stock has plunged 77 percent from a record on Jan. 19, taking its market capitalization to 52.5 billion rupees ($787 million). It climbed 9.4 percent to 132.80 rupees as of 9:24 am in Mumbai on Friday.
There's concern that family members may be selling shares in the open market, said Devansh Lakhani, director at investment advisory firm Lakhani Financial Services Ltd. "Investors are concerned about the quality and timeliness of the company's disclosures."
The claims were baseless and the founders were "very much invested in the company as they still hold 58 percent stake," PC Jeweller Chief Financial Officer Sanjeev Bhatia said in an interview. "We have done everything and said everything. There is nothing extra that I could say about this."
In response to questions from investors, the company said in the April 25 filing that it wasn't aware of any reason for the sudden plunge that day in the stock's price. It denied that any founders had sold shares on the market, but revealed Gupta had made the gift of an undisclosed number to "his family member (s)." The company makes timely disclosures when required and its fundamentals remained strong, it said.
PC Jeweller has suffered once before this year after Vakrangee Ltd., which had been a shareholder, was reported to be under regulatory investigation. Vakrangee said at the time that it hadn't received any official communication from the regulator.
The company no longer holds stake in PC Jeweller, Bhatia said.
Fidelity International's FMR LLC is among investors that have reduced exposure to the jeweler, having cut holdings to 7.04 percent from 8.23 percent, according to a May 2 disclosure. An April filing had put FMR's stake at 9.5 percent.
Jewellers in India are having a tough year. The industry has come under a cloud with two companies under investigation for an alleged banking fraud of $2 billion. This comes even as the World Gold Council estimates that physical demand for jewelry slid 12 percent in the first three months of 2018.