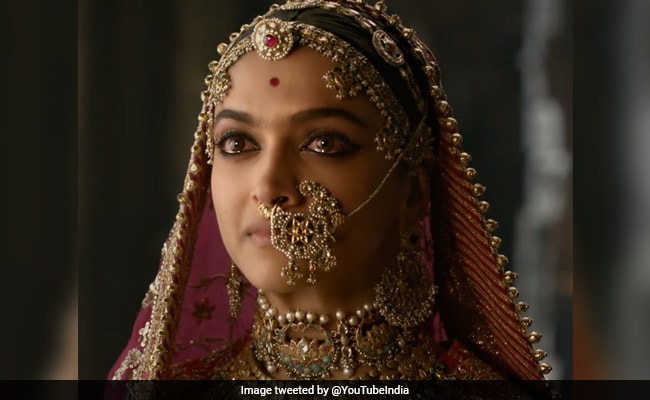 New Delhi:
Surajpal Amu, BJP's chief media coordinator in Haryana, today said he firmly stands by his statement on
giving Rs 10 crore to whoever beheads
Padmavati
director Sanjay Leela Bhansali and actor Deepika Padukone, as pressure from Rajput groups builds up over banning the Rs 190 crore movie based on an epic poem.
Mr Ammu said he gave the statement as a "Rajput" and not as someone who holds a post in the Bharatiya Janata Party.
Prime Minister Narendra Modi's party has also asked the Haryana BJP official
to explain his shocking offer
. The BJP's Anil Jain, a senior leader from Haryana, said that though the ruling party is not in favour of the film being released, it does not support the sort of threat issued by Surajpal Amu.
Mr Amu, however, told news agency IANS that he has not got any word from the BJP over his comments. "No notice has been received yet. I'll answer if I get one. I am ready to do anything for the welfare for my community," he said.
Despite the party's warning, Mr Amu said he had doubled the bounty and even threatened to break the legs of actor Ranveer Singh, who plays Delhi sultan Alauddin Khilji in the movie.
"We don't want to take the law in our hands but will not forgive anyone who tries to spoil the image of Rajput kings and queens," said Mr Amu.
Large protests have been held in different cities including Chittor in Rajasthan, which was home to Padmini, the Rajput Queen.
"Padukone is just like our daughter and she must stay away for playing roles like the one she played in
Padmavati
," Surajpal Amu said. "If anyone raises an eye at our sisters and daughters, they will be punished."
For the second time this month, the Supreme Court refused to ban
Padmavati
, stating that the censor board must first review the film and provide its verdict. On Sunday last, the producers of the film said they have voluntarily deferred the release of the film -- slated for December 1. A delay appeared inevitable as the Central Board of Film Certification, popularly called the censor board, withheld the movie's clearance last week, saying its paperwork was incomplete.
(With inputs from IANS)