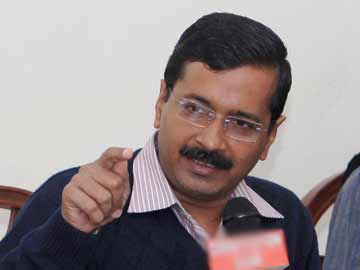 New Delhi:
Solicitor General Mohan Parasaran is of the opinion that the case filed by Arvind Kejriwal-led Delhi government against the Centre is illegal and is a threat to India's federal structure
NDTV has copy of the Solicitor General's opinion to the government.
In February this year, the Kejriwal government in Delhi filed a first information report or FIR against Union Petroleum Minister Veerappa Moily, former Petroleum Minister Murali Deora, Reliance Industries chairman Mukesh Ambani and former Director-General of Hydrocarbons VK Sibal alleging their involvement in corruption on the issue of hiking gas prices.
In his opinion, Solicitor General Mohan Parasaran says the Delhi government acted in haste in filing the FIR:
"In my view, the conduct of the Delhi Government in giving a direction to to the Police to entertain and register this FIR on a policy decision by the Union government is not going to set a healthy precedent and poses a fundamental threat to the federal structure of the Constitution baffling even a common man conversant with basic principles of law as to how the Central Government can be subjected to the police powers of a State Government, when these issues are trashed out before the apex Court by some of the complainants through Common Cause. The State Government also does not have any policing powers over the Central Government or its functionaries or the Union Cabinet."
Mohan Parasaran has advised that either the central government or others who figure in the FIR can approach the Delhi High Court or the Supreme Court to have it quashed. Mr Parasaran says gas pricing falls under the Union government and the states have no jurisdiction in the matter.